Main content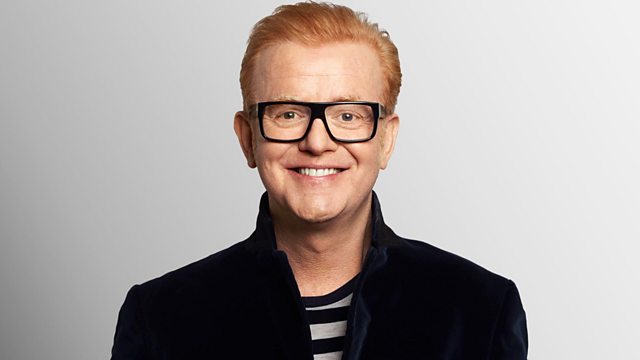 David Attenborough
Chris is joined by David Attenborough, plus an ELO exclusive.
Chris' Pause For Thought: The Archbishop of York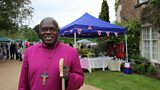 From Dr John Sentamu, Archbishop of York:
'Ah well, that's it', said our son Geoffrey. 'No point in watching any longer, dad!' And it genuinely looked like it. As an avid supporter of Manchester United, I had persuaded Geoffrey, an Arsenal supporter, to stay up late to watch Manchester United play in the European Cup Final against Bayern Munich in 1999. 
Manchester United went into injury time one nil down. Bayern Munich team supporters were already saluting their team – the engraver poised over the trophy that was already decked out in their team's ribbons.
And then it happened in the last two minutes of injury time. A goal from Sheringham saw scenes of jubilation that followed – snatched from the jaws of defeat!
Just a few seconds left in injury time Solskjaer scored the second goal and Manchester United snatched victory. Unbelievable! Well, almost!
There are amazing stories of people throughout the world who surprise us all by their resilience and fearlessness in their refusal to accept apparent defeat. They 'look on tempests and are never shaken' as Shakespeare wrote.
I remember when I was playing rugby and had the ball. I was scared out of my wits to see a group of fierce muscled men bearing down on me. Then a voice of a fly-half to my right shouted, "With you", and with intense relief I passed the ball – although it was too late to avoid the tackle. But the fly-half scored a try! 
Margaret and I visited Fiji, Samoa and Tonga two months ago. We met a people who are resilient, in spite of the threatening rise in sea-levels and rising temperatures. People who had lost relatives when the Tsunami struck Samoa and some islands now destroyed by climate change.
And yet we met a people who told us that, 'The risen Christ comes to the sad, the depressed, the frightened, the weary and the confused and says, "With you. I am with you always."'
I believe that the resurrection of Jesus of Nazareth is more than a miracle.  It is a happening in time and beyond time. An event that makes possible a radical style of new life. Closed worlds are broken open, and old perceptions of what is plausible and possible are shattered.
So, may we all not give into what seems to be apparent defeats.
Let us create communities that will heal our divisions, overcome our fears: fear in economics, fear of violence – and enable us to tackle conflicts in the world, poverty, injustice and global warming.
Let us be to each other what Her Majesty the Queen said about Prince Philip in her Diamond Jubilee speech. Prince Philip is I believe well-known for declining compliments of any kind but throughout he has been a constant strength and guide. Constantly beside her and behind her, giving her assuring confidence that all shall be well. "With You." So says the Spirit of God.