Main content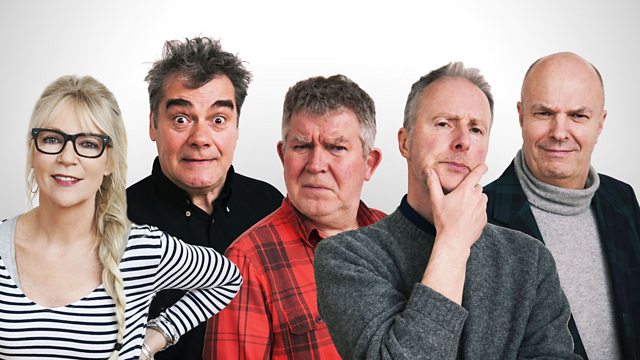 A highly confused town council and Mr Muzak talks about clubbing with like-minded individuals. With Moray Hunter. From September 2015.
Members of the cast of Channel 4's hugely popular sketch show Absolutely reunite for a brand new series on BBC Radio 4. Pete Baikie, Morwenna Banks, Moray Hunter, Gordon Kennedy and John Sparkes are back together with all new material. They revisit some of their much loved sketch characters and also introduce some newcomers to the line-up.
In 2013, the group got back together for Radio 4's Sketchorama: Absolutely Special, which won a BBC Audio Drama Award in the Best Live Scripted Comedy category.
The third episode of the series features another meeting of the highly confused Stoneybridge Town Council as well as Denzil and Gwynedd, the far from devoted Swansea couple.
We also hear from the Little Girl with her own take on Teenagers, Mr Muzak talks about going to a club with like-minded individuals, and Calum Gilhooley pontificates with Google HR on their logo changes. There's a talking version of Facebook and more from the Regional News team.
Produced by Gus Beattie and Gordon Kennedy
An Absolutely/Comedy Unit production for BBC Radio 4.
Credits
| Role | Contributor |
| --- | --- |
| Performer | Peter Baikie |
| Performer | Morwenna Banks |
| Performer | Moray Hunter |
| Performer | Gordon Kennedy |
| Performer | John Sparkes |
| Producer | Gus Beattie |
| Producer | Gordon Kennedy |