Main content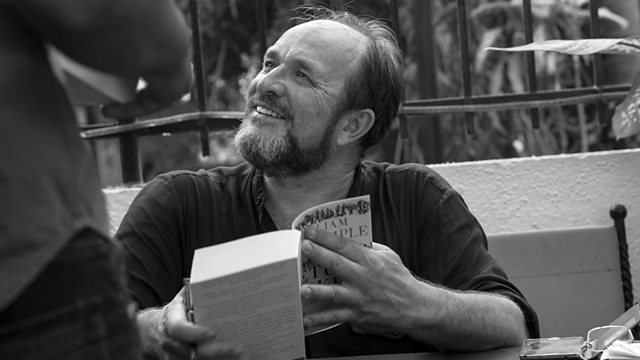 William Dalrymple discusses an 18th-century painting by the renowned Pahari miniature painter Nainsukh celebrating a local ruler on a leisurely horse ride.
The writer and historian William Dalrymple continues his history of India through five great works of art and sculpture.
A painting by the renowned Pahari miniature painter Nainsukh inspires Dalrymple's fourth essay. It's from the 18th century. The image is of one of Nainsukh's patrons, Mian Mukund Dev of Jasrota, out riding on horseback with his retinue, all clad in bright clothes, romance in the air. One is playing a drum, another is singing. This is a joyful scene, brimming with the colours of the Punjab hills of northern India.
Dalrymple tells the story of this remarkable painter, working at a time when the Punjab hill-states of the Himalayan foothills were going through a period of astonishing creativity. He describes the life of Nainsukh and the status of the artist of this period. He also chronicles his astonishing and ultimately tragic relationship with the local ruler.
'A Short History of Indian Art' is a Whistledown Production for BBC Radio 3. The producer is Anthony Denselow.