Main content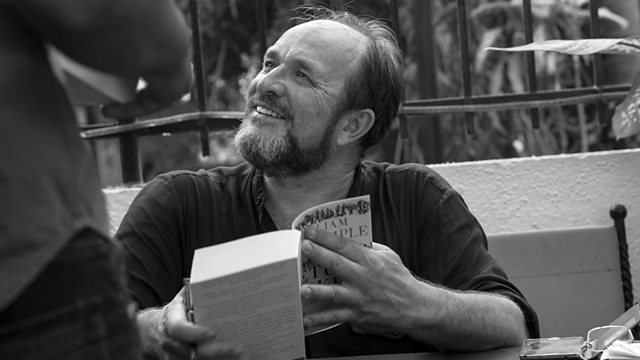 William Dalrymple discusses a remarkable 7th-century rock carving near the Bay of Bengal in modern Tamil Nadu, a work rich with images from Hindu mythology.
Two giant boulders of pink granite near the Bay of Bengal in modern Tamil Nadu are the focus of Dalrymple's second essay in the series 'A Short History of Indian Art'.
It was here, in the 7th century, that master carvers created a giant open-air relief that tells many stories, including the well-known tale of how the sacred River Ganges fell to earth as well as depicting the penance of Arjuna, one of the heroes of Indian mythology. This huge and intricate carving remains one of the most powerful pieces of open-air art anywhere in the world.
Dalrymple describes the importance of South India at this time and the emergence of the Pallava dynasty. He introduces us to the fascinating story surrounding the patron of South Indian sculpture, the great monarch Mahendra. These kings of Tamil Nadu generated incredible wealth, thanks to their control over the spice and silk trade, and powered a period of profound artistic production and temple building. From their great port of Mahabalipuram (now a sleepy tourist resort) the Pallava kings created a vibrant new approach to art that was widely exported.
William tells the remarkable story of Arjuna's Penance / The Descent of the Ganges. He describes its place within the major artistic movements of India and its role in the unfolding history of one of the world's most diverse cultures.
'A Short History of Indian Art' is a Whistledown Production for BBC Radio 3. The producer is Anthony Denselow.
View a gallery of the images featured in this series