Main content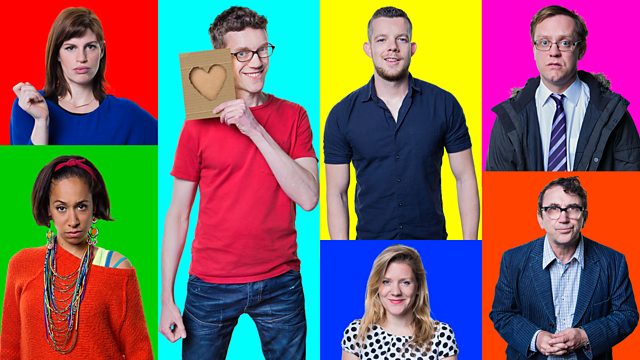 Can Will, who struggles to express emotions, help find the words to break some tricky news? With Russell Tovey. From 2015.
Award-winning writer and poet Richard Marsh stars alongside Russell Tovey and Phil Daniels in this heart-warming sitcom set in a greetings card company.
This week, Will's asked to help someone find the words to break some difficult news. As a man who struggles to express his own feelings, what chance does he have of putting the right words in someone else's mouth?
Richard Marsh is the writer and star of Love and Sweets, a Radio 4 comedy series that won Best Comedy in the BBC Audio Drama awards 2014. Now, in Cardboard Heart, he plays Will, a hapless romantic who's keen to find love and an aspiring writer with a 9 to 5 job writing poetry at a greetings card company.
Will shares an office with Goadsby (Rebecca Scroggs), who's responsible for the card artwork and being Will's nemesis, Colin (Sam Troughton), the firm's safety and survival-obsessed accountant, and charming renegade salesman Beast (Russell Tovey). Phil Daniels plays Rog, their roguish boss.
Paid to express heartfelt emotions for people he will never meet, Will consistently fails to express himself properly to anyone he does meet. Every social interaction is a minefield for Will. In his head, he knows exactly what to say but the minute he opens his mouth, it's a disaster. Luckily for you, Will shares his inner thoughts with the audience.
Written and created by Richard Marsh
Directed by Pia Furtado
Produced by Ben Worsfield
A Lucky Giant production for BBC Radio 4.
Credits
| Role | Contributor |
| --- | --- |
| Rog | Phil Daniels |
| Will | Richard Marsh |
| Goadsby | Rebecca Scroggs |
| Beast | Russell Tovey |
| Colin | Sam Troughton |
| Writer | Richard Marsh |
| Director | Pia Furtado |
| Producer | Ben Worsfield |