Main content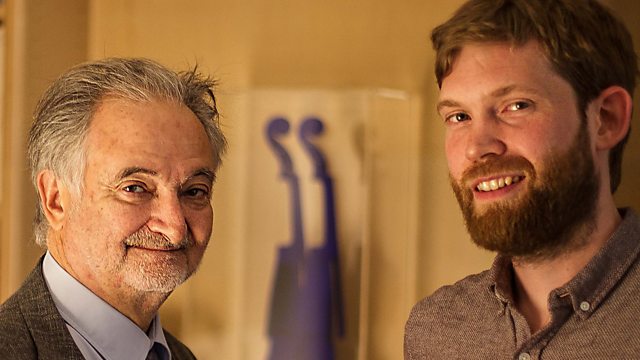 The Pop Star and the Prophet
Al Doyle from Hot Chip and folk singer Frank Turner confirm a 1976 prediction made by French intellectual Jacques Attali that recorded music would be available free of charge.
Nearly forty years ago, French polymath Jacques Attali wrote a book called "Noise" which predicted a "crisis of proliferation" for recorded music - in which its value would plummet. As music sales went into freefall at the turn of the century, his prediction seemed eerily resonant to up-and-coming singer/songwriter Sam York. Now struggling to earn a living as a musician, York visits Attali to help get an insight into his own future, learning that music itself may hold clues to what is about to happen in the wider world.
Along the way, York meets Al Doyle from Hot Chip and folk singer Frank Turner, who reveal that - despite being relatively well known - they still find it difficult to earn a living from their "stardom". Doyle says he struggled to afford a one-bedroom flat in London. It's a world away from the rock-and-roll lifestyle we might think successful musicians enjoy.
Presenter:Sam York
Producers:Sam Judah and Simon Platts
Editor:Andrew Smith
Mixed by James Beard.
Last on
Sam York on meeting the man who predicted the demise of the music industry.
Broadcast