Main content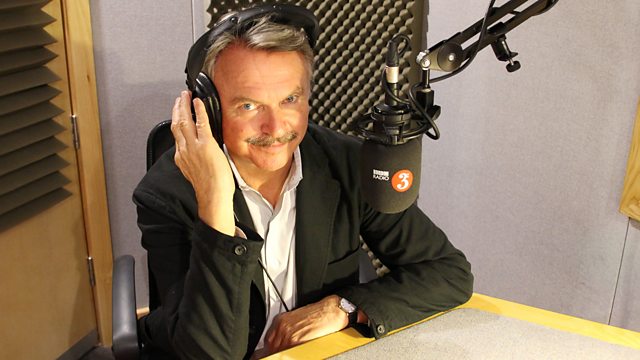 Wednesday - Sarah Walker with Sam Neill
With Sarah Walker. Five Reasons to Love the Film Scores of Hollywood's Emigre Composers; Artist of the Week: The Lindsay String Quartet, featured in Janacek's String Quartet No 1.
9am
A selection of music including '5 reasons to love... the film scores of Hollywood's émigré composers'. Hollywood provided a refuge for many European composers from the seismic events that shook Europe in the years leading up to the Second World War, and a handful of them made a living writing film music for the studios there. Throughout the week Sarah explores classic scores by composers including Miklos Rozsa, Max Steiner and Erich Korngold.
9.30am
Take part in today's challenge: listen to the clues and identify the mystery music-related place.
10am
Sarah's guest this week is the actor Sam Neill. Sam has starred in television series including Reilly, Ace of Spies, The Tudors and Peaky Blinders and in films ranging from The Hunt for Red October and The Piano to Dead Calm and Jurassic Park. Throughout the week Sam shares an eclectic selection of his favourite classical music, with choices including Robert Schumann and Philip Glass. He also discusses the music from his films and tells Sarah why Dvorak's Ninth Symphony reminds him of his father.
10.30am
Sarah chooses music that reflects highlights from the 2015 BBC Proms season.
11am
Sarah's artist of the week is the Lindsay String Quartet, one of the foremost quartets of the 20th century. Led by the inspirational Peter Cropper, who died earlier this year, The Lindsays became famous for their informal chamber music concerts, which introduced a new generation to the string quartet repertoire.
Janacek
String Quartet No.1 'Kreutzer Sonata'
Lindsay String Quartet.
Mystery Place
Answer: Vauxhall Pleasure Gardens