Main content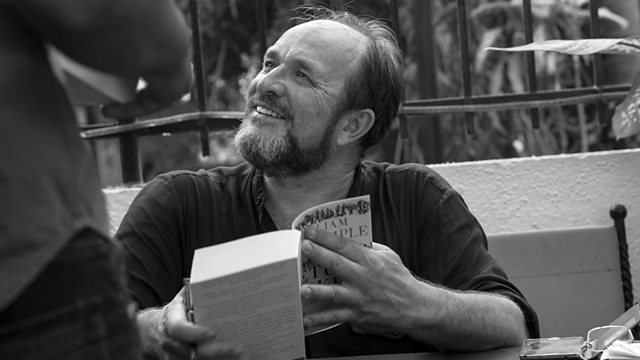 The King of Varanasi's Hunting Expedition
William Dalrymple discusses a mural from the Ajanta caves in Maharashtra state in India showing the king of Varanasi on a hunting expedition.
William Dalrymple tells a remarkable history of India through five classic images of Indian art and sculpture. He describes their place within the major artistic movements of India and their role in the unfolding history of one of the world's most diverse cultures.
He begins with a masterpiece of Buddhist art - the cave paintings of Ajanta, now in Maharashtra State and dating from before the 1st Century BC. He explains the history of these dramatic rock-cut caves and the superbly preserved mural art on the walls inside that tell stories from the lives of the Buddha. 'The Ajanta cave paintings are now recognised as the finest picture gallery to survive anywhere from any ancient civilization'. He is particularly taken by paintings showing the King of Varanasi; bow in hand, out on a hunting expedition.
A Short History of Indian Art is a Whistledown Production for BBC Radio 3. The producer is Anthony Denselow.
More episodes
Previous
You are at the first episode