Main content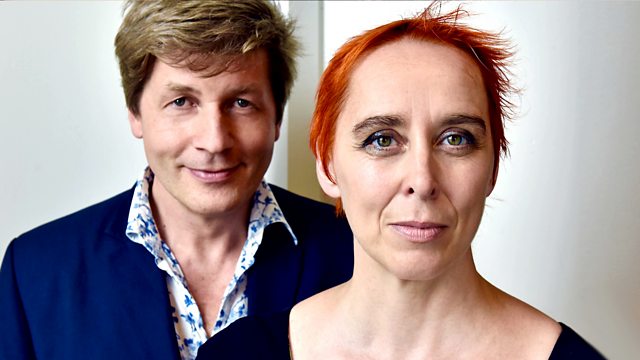 Mobility
How will we move from place to place in future? Will speed and freedom always be the goal? FutureProofing examines how huge changes in mobility will alter our world.
How will we move from place to place in future? Will speed and freedom always be the goal? FutureProofing examines how huge changes in mobility will alter our world.
From driverless vehicles to personal flying machines, and from new apps that can summon any transportation option necessary at an affordable price to the linkage of two cities hundreds of miles apart in journeys of just a few minutes - presenters Timandra Harkness and Leo Johnson discover how changes in the ways we move around might alter our understanding of freedom, change cultures, and transform economies in future.
FutureProofing travels to Ferrari's HQ to drive the latest model and hear how this could be the real future for the car; meets the men planning to connect Los Angeles and San Francisco by Hyperloop technology which achieves speeds of up to 750 mph; and discovers how the city of Helsinki is about to totally revolutionise transport for everyone. And the programme reveals what James May thinks we will lose if such changes really take hold.
Producer: Jonathan Brunert.
Last on

Meet the people shaping the future of transport in this episode of FutureProofing.
Clips

The Future of Mobility
Timandra
I'm writing this on a train, crossing south west England. I like to work on trains. The combination of removal from distractions and the sense of moving through a landscape helps me think. Sometimes (though it's increasingly a luxury) I like to just sit & look out of the window.
I could have driven instead, or ridden my motorcycle. It's always a trade off between the convenience of leaving when I like, and the privacy of my own vehicle, against the bonus time to get work done, and the relaxation of letting somebody else take responsibility for getting me there. Now technology, allied with economics, is starting to promise that I can have it all in one package.
Does the car have a future? My first instinct is to hope so, because for me, driving is bound up with adulthood. Being able to drive, more than owning a car, is important to my sense of independence. It's a skill I had to learn and practice before society trusted me with a machine that could kill myself or others. And it widens my horizons, in distance and time, physically and mentally.
But could we get around in other ways without losing what the car offers? How important is the act of driving myself, taking responsibility for judgments that are as much social as mechanical? The statistician in me recognises that self-driving vehicles could save thousands, maybe millions of lives currently lost to human error. But the human being in me recoils at the idea of a world without risk, in which we trade all our freedom for safety.
Part of my love for the car is about the freedom it represents for whole generations of people, as prosperity grows. The British working class found their horizons widened in the mid 20th century by affordable car ownership and the building of motorways. Can the masses of the developing word enjoy the same freedoms? There may be better ways for billions of people to travel: faster, cheaper and safer, avoiding congestion and air pollution.
Big Data promises more efficient use of the resources we have, to deliver an integrated transport system through which we all make individual journeys. Which is fine, as far as it goes, but where are the big visions: Jet packs and monorails, hypersonic flight and personal flying machines?
I'm really hoping technology can deliver a mobile future that will make the car look as limited to future generations as horse-drawn carriages do to us.
Leo
Sitting opposite me, masticating horseradish-dipped Norwegian gravlax, is Nolan Bushnell, the guy who once kissed goodbye to a third of a trillion US dollars. Nolan was running Atari when a 19 year old junior employee had the nerve to announce he was going to quit and set up his own company. The kids name was Steve Jobs. A third of the company, he offered Nolan, just a third, for $50,000. Nolan passed. Hell no, and went on instead to found Chuck E Cheese, the video game empire. Now here's the thing. History, Nolan tells me, is about to prove him right.
What's the play? A 2014 Oxford Martin School study predicted that 47% of current white-collar professional jobs are already at risk of being displaced by algorithms. What's left for us to do, in this universe where automation has replaced swathes of white-collar employment, where technologies such as Oculus Rift have created immersive virtual reality environments? Nolan has got an answer: each uncaptured minute of consumer time in transit is worth, according to a recent McKinsey study, some US$5bn. On the screens of our driverless cars, we, the partially employed, game. Mobility and entertainment have merged. The world has become a giant network of mobile Chuck E Cheeses.
A month later, I am on a Gondola at night in Venice. What is it that makes this so great, I am asking myself. The moon on the water? The silence, just the sound of the water lapping against the sides of the boat? Then I get it, the thing that makes it work, the thing you really pay for. There's no SatNav… 
Broadcasts