Main content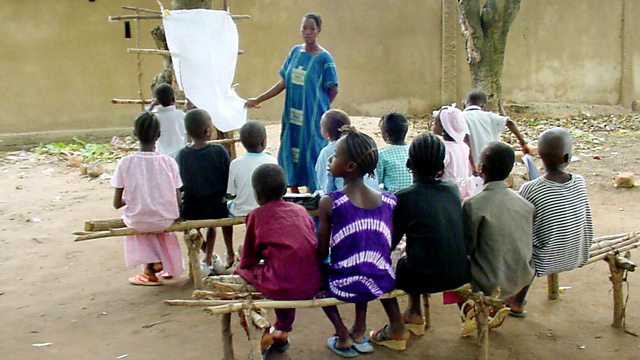 Bishop Peter Ball, New Sustainable Development Goals, Nigeria's Noisy Churches
Sunday investigates the case of disgraced bishop Peter Ball. Can faith groups help world leaders meet the new sustainable development goals? And are Nigeria's churches too noisy?
It's alleged there was a 'backroom deal' between the CPS, the police and Church of England to avoid a damaging trial of a senior Bishop for indecent assault and gross indecency in the 1990's. This week Bishop Peter Ball plead guilty to a series of historic sex offences against 18 young men between the 1970s and 90s. William Crawley asks why the original charges were dropped and where it leaves the Church today.
Migrants from Syria continue to arrive at the Hungarian border. William speaks to the Catholic Bishop Laszlo Kiss-Rigo who believes the vast numbers of people entering Europe pose a serious threat to the continent's 'Christian universal values.'
Dr Sara Silvestri and Professor Emeritus Grace Davie discuss the reality of the 'threat' to Europe's Christian values and the continents long running debate about Christianity being a core part of its identity.
The MP and former Synod member Frank Field looks at the new Labour leader from a 'faith' perspective and reflects on what their election means for the moral and ethical direction of the party.
Later this month new targets for sustainable development goals will be set. Faith leaders gathered in Bristol to debate how they could contribute to the ambitious goals. Kevin Bocquet reports.
"She kissed a girl and she liked it and then on a steaming hot day in down town LA she saw the home of her dreams". What would Raymond Chandler make of Katy Perry wanting to buy a convent in Los Angeles? Reporter David Willis pens the saga.
Dozens of churches in Lagos have been shut down because they are too noisy. They will only be allowed to reopen once they have paid a fine. Will Ross reports.
Producers
David Cook
Zaffar Iqbal
Editor
Amanda Hancox.
Chapters
Jeremy Corbyn

What will be the moral and ethical direction of Labour under its new leader?

Duration: 05:36

Katy Perry

David Willis reports on the property deal everyone in Holywood is talking about.

Duration: 03:38

Sustainable Development Goals

Kevin Bocquet looks ahead to the UN's targets for sustainable global development.

Duration: 08:17

Hungary Bishop

Is the refugee crisis a threat to Europe's distinctively Christian heritage and values?

Duration: 01:10

Migrant debate

Professor Sara Silvestri and Grace Davie discuss.

Duration: 05:57

Noisy Churches

Will Ross finds out how loud is too loud?

Duration: 04:20

Peter Ball

William reports on the case of Bishop Peter Ball

Duration: 12:52