Main content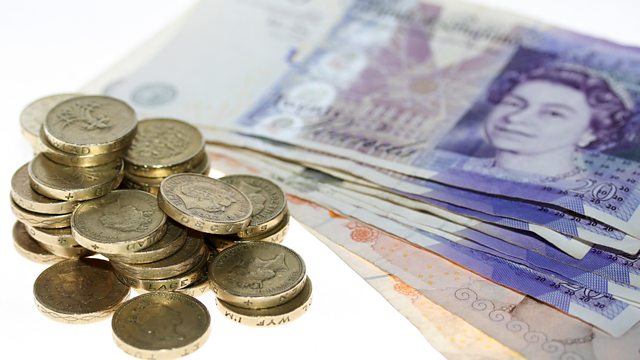 Half a million women and their longer state pension wait
Half a million older women wait longer for a state pension. Vishing licence. What must banks do to protect us? Data theft fears for Lloyds Premier Account holders. Card redress.
On Money Box with Paul Lewis: Half a million women have had their state pension age extended not once but twice. Now in their early sixties those women are feeling the full effects of doing without their pension for as long as six years after they expected it. The second delay - introduced by the last government - can add another eighteen months onto their pension age. Some women say they were not warned. The programme hears from women affected and also from Labour peer Patricia Hollis.
Two million people are owed hundreds of pounds each in compensation - but only if they claim it. They had been sold Sentinel card protection insurance which was supposed to meet any losses if their credit or debit card was stolen. But the bank that sold them the insurance would in any case have met the cost of any fraud. So the product was of no use. Now banks and card providers and the firm behind it have agreed to refund all the premiums and pay interest on top. The claim forms are being sent out now. Jo Gornitzki from Money Saving Expert explains how to claim compensation.
Last week Money Box reported on a case of "vishing" - where people pretending to be bank security staff, call customers and con them into transferring money out of their accounts. After the programme Money Box received dozens of emails. Many people complained about the lack of help from banks in attempting to retrieve their money once the fraud had been reported. Katy Worobeck from Financial Fraud Action, which speaks for the banks on this issue, joins the programme.
This week thousands of people were informed that their bank details had been stolen, earlier this summer. They are Lloyds customers who had Premier current accounts and made a claim on an RSA insurance product that came with it. RSA admitted this week that a data stick has been stolen containing names, addresses, sort codes and bank account numbers. It apologised and suggested all these customers should contact the fraud prevention agency CIFAS and pay £20 for what is called protective registration. RSA will reimburse the cost. CIFAS deputy chief executive, Mike Haley, explains how protective registration works for those whose data may be at risk.
Related Links
Women's State Pension:
Vishing:
RSA Data Theft:
Affinion Redress Scheme: