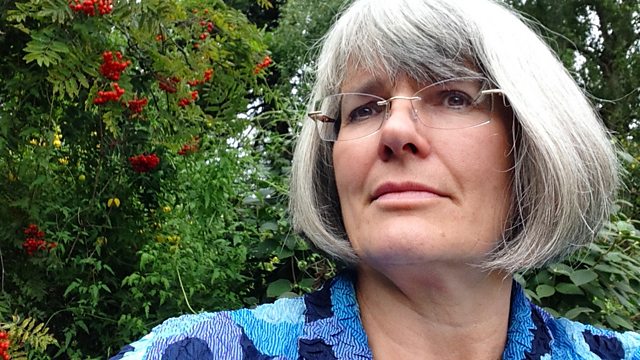 Medieval literature scholar Dr Carolyne Larrington travels to North Yorkshire to explore the folkloric creatures said to reside on Britain's farms. From September 2015.
In the final episode of her five part series exploring the enduring relevance of the creatures of Great British folklore, medieval literature scholar Dr Carolyne Larrington travels to Hart Hall in Glaisdale, North Yorkshire.
Strolling down towards Hart Hall and its surrounding dairy farm, Carolyne is joined by local storyteller Rose Rylands. Rose explains that Hart Hall features in a local folktale which involves a peculiar creature known as a hob. Hobs are small dwarf like beings, covered in shaggy hair. They're said to have large feet and superhuman strength. According to local folklore, hobs take up residence on certain farms and stay for generations, working in secret to provide assistance to the farmer.
Standing in a barn, surrounded by calves, Rose tells the tale of the hob of Hart Hall who saved a bumper harvest from being ruined by the rain. The farm hands reward the hob with a hemp shirt and a leather belt for his efforts, however this causes grave offence and the hob storms off never to be seen again. Carolyne reveals that, by giving him a gift, the farm hands had inadvertently treated the hob like an employee who gets paid in kind, rather than a spirit who gives his labour for free.
Carolyne and Rose head to Runswick Bay where they creep inside a cave known as the Hob Hole which is said to be the residence of a hob with medicinal powers. For years locals would bring their children to the cave in the hope that the hob would cure them of whooping cough.
Back at Hart Hall we hear tales of other farm spirits such as the Hogboon and the mischievous boggart. Carolyne explains that labour relations and our treatment of people in the workplace are central to these tales.
Producer: Max O'Brien
A Juniper production for BBC Radio 4.
More episodes
Next
You are at the last episode