Main content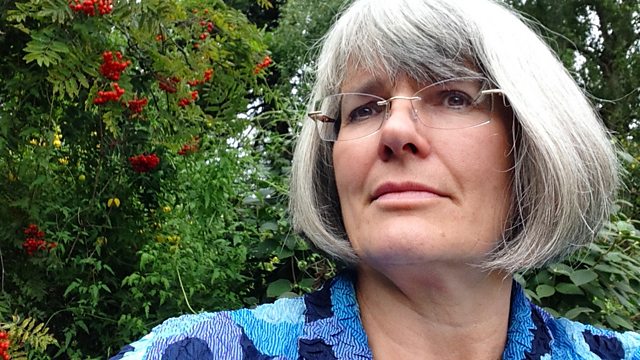 Medieval scholar Dr Carolyne Larrington visits Windsor Great Park and explores the folkloric creatures that are said to lurk in Britain's woodlands and forests. From September 2015.
Dark and foreboding, the dense woodland that once covered so much of Great Britain has always been populated with the creatures of folklore. In the third episode of her five part series exploring the enduring relevance of the folkloric creatures of the British landscape, medieval literature scholar Dr Carolyne Larrington heads into the heart of an ancient forest in Windsor Great Park to seek them out.
Carolyne is joined on her walk by local storyteller and expert on Berkshire folktales, David England. As the pair venture deeper into the forest David tells the tale of Herne the Hunter. Herne is a mysterious figure. Once the king's head huntsman, he is gored to death by a raging stag. Brought back to life by a mysterious sorcerer, but robbed of his skill as a huntsman thanks to the dirty dealings of a horde of jealous hunters, Herne eventually hangs himself from an oak in the Windsor woods. According to local folklore, Herne still rides through Windsor Great Park with a pair of antlers upon his head, accompanied by a hunt made up of all those who wronged him.
This tradition of a 'wild hunt' has roots in earlier folkloric traditions. In the Anglo Saxon world, Woden the storm god leads a host of spectral huntsmen, and in Wales an underworld figure called Gwyn ap Nudd is said to be followed by a hunt that includes a pack of white hounds with red eyes and ears.
Carolyne argues that, while we've lost much of our medieval woodland, the forest still arouses a primeval sense of awe and terror. The woods are where we imagine the terrifying, the alluring and the uncivilised to range freely, inviting us to shed our city identities and return to a more instinctual way of being.
Producer: Max O'Brien
A Juniper production for BBC Radio 4.