Main content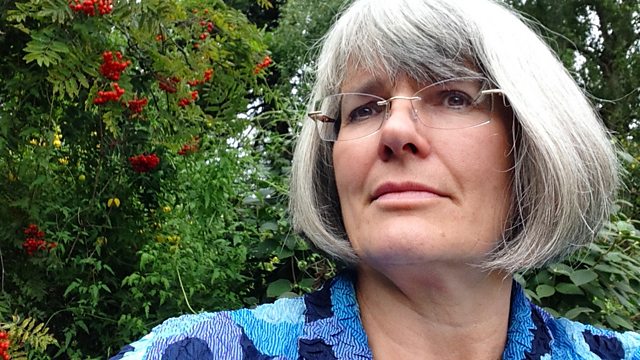 Medieval literature scholar Dr Carolyne Larrington visits Marden to explore freshwater mermaids and other folkloric creatures that are said to live in Britain's rivers and ponds.
Fresh water is mysterious, springing up in unexpected places and vanishing just as quickly. Fresh water gives life, allows humans to settle and thrive. But it can also be dangerous - life-taking as well as life-giving. As a result, the folkloric creatures and spirits that are said to live within our rivers, streams and ponds are both kindly and threatening.
In the second episode of her five part series exploring the enduring relevance of the creatures of folklore that are traditionally said to have dwelt in the landscape of Great Britain, medieval literature scholar Dr Carolyne Larrington visits Marden in Herefordshire. Walking along the peaceful River Lugg, Carolyne is accompanied by Sophia Kingshill who has a unique area of expertise - mermaids.
Standing by Marden Church, Sophia tells the tale of the Mermaid of Marden who is said to have stolen the church bell and dragged it down to the watery depths of the Lugg. We also hear the tales of mermaids who, when respected, offer pagan healing remedies, but who can be a malevolent force when challenged by the Christian beliefs of those on dry land.
Many folkloric creatures that live in British ponds and rivers appear in cautionary tales designed to keep children away from the water's edge. There's Peg Powler who pulls children to their watery doom and Jenny Greenteeth who lives amongst the weeds.
Carolyne explains that British folklore offers us a gendered imagining of water, feminine, refreshing and nurturing, but there's also horror and danger below the placid surface; the water-hag and her clutching fingers is never too far away.
Producer: Max O'Brien
A Juniper production for BBC Radio 4.