Main content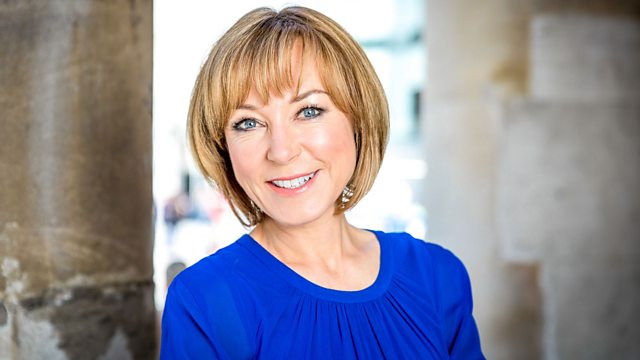 Episode 11
What impact has immigration had on our society? Has it helped create a diverse and enriching culture, or left us as a nation divided? Sian Williams and guests consider the issue.
Has immigration eroded British values? Figures released this year put immigration to Britain at an all-time high. There are now more than eight million people who were born abroad living in Britain, making up 13% of the population. The numbers are rising sharply, including migration to the UK increasing by 28% since last year. But what impact has immigration had on our society and values? Has it helped create a diverse and enriching culture, or left us as a nation divided? To discuss this amongst other subjects, Sian Williams is joined by: David Goodhart, editor at large of Prospect Magazine, playwright Bonnie Greer, Claire Fox from the Institute of Ideas and Alp Mehmet, vice chair of MigrationwatchUK.
Interview: Terry Waite was kidnapped and held captive for four years in the Middle East, he says his faith got him through the ordeal. He talks to Nikki Bedi about his work with other hostage releases and his unshakeable belief.
Is there too much panic around rape? A controversial new book claims that too many innocent people are being charged with rape. The book claims that a 'rape culture' myth has been created in the country - it's author, Luke Gittos, joins us to explain why suggestions such as Jeremy Corbyn's women-only train carriages feed into this myth by portraying all men as predators waiting to commit a sexual assault if given the opportunity. He also claims rape has become too emotional to have an honest conversation about. Opponents to this notion argue that sexist behaviour is brushed off as banter or harmless, and that women are often portrayed as objects for men to use. Are we too quick to judge men as predators and women as victims? The panel is joined by Luke Gittos, writer and law editor at Spiked. We also hear the story of student nurse, Pavan Amara, who has experienced sexual violence. She has just opened a clinic at St Bart's Hospital specialising in sexual assault.
Should we fear intelligent machines? Intelligent machines have long been the subject of science fiction films such as and Ex Machina and I, Robot - but as technology continues to develop at great rates and the possibility of truly intelligent machines gets more real, there are growing fears that these robots could pose a danger to humanity. Stephen Hawking and Bill Gates have both recently expressed their concern at the potential threat of advanced Artificial Intelligence. Are they right to be worried? Or will humans always hold the upper hand? The panel is joined by Ana Matronic, from the Scissor Sisters and Nick Bostrom from the Future of Humanity Institute at the University of Oxford. Tommy Sandhu visits Bournemouth to find out if the holidaymakers in the seaside town are worried about machines with minds of their own.
The programme ends with a vibrant performance of steel drummers and dancers.
Clips

Credits
| Role | Contributor |
| --- | --- |
| Presenter | Sian Williams |
| Participant | David Goodhart |
| Participant | Bonnie Greer |
| Participant | Claire Fox |
| Participant | Alp Mehmet |
| Interviewed Guest | Terry Waite |
| Interviewer | Nikki Bedi |
| Participant | Luke Gittos |
| Participant | Pavan Amara |
| Participant | Ana Matronic |
| Participant | Nick Bostrom |
| Reporter | Tommy Sandhu |
| Production Coordinator | Caoimhe Cassidy |
| Producer | Neil Dimmock |
| Assistant Producer | Sarah Carson |
| Editor | Kuljinder Khaila |