Main content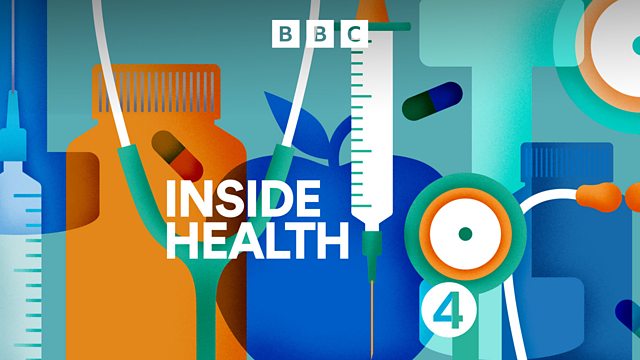 Aspirin and heart attacks, BPPV vertigo, Patronising language, Carpal tunnel sydrome, Osteoporosis treatment
Dr Mark Porter answers listeners' questions on aspirin and heart attacks, treatment for BPPV vertigo, patronising language by doctors, carpal tunnel syndrome and osteoporosis.
Dr Mark Porter presents a programme devoted to questions from the listeners.
Dr Mike Knapton from the British Heart Foundation answers a question about whether aspirin can protect against a second heart attack.
A number of people asked about the treatment of vertigo. Vertigo is a symptom of a variety of conditions ranging from migraine and Meniere's, to strokes and tumours, but by far the most common is a condition called BPPV - benign paroxysmal positional vertigo. It is caused by debris floating around in the fluid in the balance sensors of the inner ear and typically affects people over 40. And there is a relatively simple way to treat it called the Epley movement, which is much underused. Dr Louisa Murdin, consultant in vestibular and balance disorders at Guy's and St Thomas's hospitals in London, explained how she uses the technique.
Dr Margaret McCartney and Mark discuss why doctors sometimes use patronising language when talking to patients.
Carpal tunnel syndrome - which normally eventually affects both hands - is caused by pressure on the median nerve as it passes under the flexor retinaculum ligament at the wrist - close to where the clasp or buckle on your watch would sit. The classic story is pins and needles affecting the thumb side of the hand and sparing the little finger, and often worse during the early hours of the morning.
Dr Jeremy Bland, consultant in clinical neurophysiology at King's College Hospital London, and Kent and Canterbury Hospital, where he runs one of the few NHS clinics dedicated solely to carpal tunnel syndrome, explains why people wake up with symptoms and why wearing a splint can be helpful.
Osteoporosis features regularly in our in-box - particularly concerns about bisphosphonates, the gold standard treatment for the bone thinning condition. Every year in the UK around 300,000 people break a bone - such as a hip or wrist - following a relatively trivial injury because their bones are weaker than they should be. Most are middle aged and elderly.
Drugs like alendronate and etidronate are prescribed to make bones stronger after a fracture. Peter Selby, Professor of metabolic bone disease at the University of Manchester and a consultant at the Manchester Royal Infirmary, answers queries about how long these drugs should be taken.
Last on
Clips

Programme Transcript - Inside Health
Downloaded from www.bbc.co.uk/radio4 
THE ATTACHED TRANSCRIPT WAS TYPED FROM A RECORDING AND NOT COPIED FROM AN ORIGINAL SCRIPT.  BECAUSE OF THE RISK OF MISHEARING AND THE DIFFICULTY IN SOME CASES OF IDENTIFYING INDIVIDUAL SPEAKERS, THE BBC CANNOT VOUCH FOR ITS COMPLETE ACCURACY.
INSIDE HEALTH
Programme 2.
TX:  08.09.15  2100-2130
PRESENTER:  MARK PORTER
PRODUCER:  DEBORAH COHEN
Porter
Hello and welcome to a special edition of Inside Health where you the listeners set the agenda. We will be answering your questions about pins and needles in the hands; the latest thinking on treatments for osteoporosis; why doctors still use childish terms like waterworks when talking to adults and the best way to cure your balance problems.
But first, does an aspirin a day still keep the doctor away?
Sinclair
My name is Lindy Sinclair.  My father was only 47 when he suffered a heart attack.  He survived and will in fact be 90 next year.  But at the time we asked the medical staff if there was anything we could do to help if it ever happened again.  They suggested putting a soluble aspirin under his tongue if he felt the symptoms of a heart attack were occurring.  That was 40 years ago and I've been safely carrying a small blister pack of aspirins in my wallet ever since.  I'm curious to know whether this is still valid advice or whether I can give up this "just in case" precaution.
Porter
A question I put to Associate Medical Director of the British Heart Foundation, Dr Mike Knapton.
Knapton
I think there's two places for aspirin.  The first is if someone thinks that they may be having a heart attack, and there's very good evidence which comes from research done back in the 1970s and '80s actually which shows that chewing a 300 milligram tablet of aspirin, which many of us might have in our bathroom cabinets, reduces overall mortality by 25%.  So in that acute setting it is a useful thing to do if you have one.  However, I wouldn't go rummaging around in the cupboard if you're having a heart attack, the best thing to do is to sit down, call 999 and if someone else can go and get an aspirin that's fine.  The second area though is in secondary prevention.  So we know that patients who've had a heart attack are at increased risk of having another one and we want to do everything we can to reduce that risk and taking a low dose of aspirin, so this time it's 75 milligrams of aspirin, on a daily basis is helpful at reducing your risk of having a heart attack in the future.
Porter
Now Belinda talks about her father, now that would have been in the '80s, that was probably around the first time we were using aspirin in this way.
Knapton
I remember it well, yes I think I was doing my GP training at that time in Cambridge and the evidence was emerging that aspirin, which is a venerable old drug, I mean it's been around since antiquity and well known as a painkiller and its anti-inflammatory properties, so I've used it and was using it back then for patients with arthritis and what have you, had this extra property which seemed to be beneficial in people having a heart attack and the question is:  well why might that be so?  And it's related to the fact that aspirin as well as being very good painkiller and anti-inflammatory also has a property to reduce the effectiveness of platelets, these are little small cells in the blood which aggregate and help clotting in the blood, it works against that, so it's an anti-platelet drug.  And that seems to be the way in which aspirin benefits patients who are having a coronary thrombosis or a heart attack.
Porter
Now this is crudely often described as reducing the stickiness of blood but it's less likely to get this blockage in the blood supply to the heart that's associated with a heart attack, that's effectively how it's working we think?
Knapton
Yeah, so a heart attack, as we now understand it, is a fatty deposit in one of the coronary arteries, which is called atheroma, ruptures, the blood flowing through that coronary artery over that rupture will clot and that occludes the artery which means no blood gets to the heart muscle and therefore no oxygen gets to the heart muscle.  And giving an anti-platelet drug is one of a number of ways in which you can reduce the tendency of the blood to clot and that's how we think aspirin is helpful in both the acute heart attack situation and secondary prevention.
Porter
So aspirin is continuing to be used in that way some 40 years later but there has been a change recently, hasn't there, in the way we use aspirin in otherwise healthy people to prevent heart disease occurring in the first place.
Knapton
Yeah, so you might think that if it prevents and reduces risks of heart attack in people who've had one, why not give it to people who've not had one and it should reduce their risk also.  And it probably does a bit I think but the risk/benefit ratio is adverse in this situation where you're giving it to people who've not yet had a heart attack but have been identified as perhaps high risk of having a heart attack.  And that's because all drugs – aspirin included – have significant adverse effects as well as beneficial effects and the two that I worry about, as a GP, are hypersensitivity to aspirin, which is very rare but can be devastating and the more common problem is that aspirin, because it's anti-platelet, can increase your risk of bleeding, in particular bleeding from the stomach, and that can be in rare cases but can be very devastating, you can have a major gastrointestinal haemorrhage and obviously that needs to go in the negative side of the equation.  And at the moment, I think, well certainly in my practice, I would happily prescribe it because of the beneficial effects with people who've got heart disease but not in those who've not yet got established heart disease.
Porter
Dr Mike Knapton.
Some people may still benefit from aspirin if they are at high risk of going on to develop a stroke or heart attack but it is hard to generalise as to whom those exceptions are. It is a decision that needs to be taken after proper assessment of individual circumstances. Or, to put it another way, I would not take low dose aspirin unless specifically advised to do so by my doctor.
A number of you e-mailed insidehealth@bbc.co.uk to ask about the best way to treat balance problems or vertigo. An all too common complaint and the accompanying nausea and unsteadiness can be very distressing. There are a number of possible causes ranging from migraine and Meniere's, to strokes and tumours, but by the most common is a condition called BPPV - benign paroxysmal positional vertigo. It is caused by debris floating around in the fluid in the balance sensors of the inner ear and typically affects people over 40. And there is a relatively simple way to treat it - albeit much underused.
Dr Louisa Murdin is Consultant in Vestibular and Balance Disorders at Guy's and St Thomas's hospitals in London.
Murdin
The patient will usually describe to you that they have episodes of intense vertigo provoked by head movement and the head movements are quite characteristic.  The killer question is:  do you get vertigo on turning over in bed or when you look up?  So reaching up to get something off a high shelf, changing the light bulb, washing your hair in the shower, do these provoke your episodes of vertigo?
Porter
And if they do?
Murdin
Then the right thing to do is to consider BPPV as a diagnosis and there's a simple diagnostic test that GPs or other health professionals can do by putting the patient into a position that will trigger the symptoms and look for the reproduction of the symptoms that the patient describes and also a characteristic movement in the eyes called nystagmus.
Porter
And this is what we might know as the Hallpike test, that sort of thing is what you're talking about?
Murdin
Exactly.
Porter
Assuming it is BPPV what happens next, how do we help these patients?
Murdin
The fantastic thing about BPPV is that it's so easy to treat there and then in your consulting room, laying on of hands, patients will think it's wonderful because you can treat them there and then.  The problem in BPPV is that there are loose chalk crystals in the inner ear – the chalk crystals are there naturally but they can break off and that's when the trouble starts.  So they float around these fluid filled spaces of the inner ear.  What you want to do with the treatment is to guide them out of the narrow part of the inner ear where they cause trouble and into the wide part where they don't cause trouble and you can do this by manoeuvring a patient's head about, a little bit like a child's toy with a ball in a maze in a box, you're trying to get the ball to go where you want it to by moving the whole box, you're moving the patient's head to guide these crystals around the bends of the inner ear into the place where they're not going to cause trouble.  It takes about five minutes.  The commonest manoeuvre is called the Epley manoeuvre.
Porter
And I mean basically it involves having a patient sitting on a coach and you lying them back and putting their head in different positions.
Murdin
That's right, there are four positions to do in the Epley manoeuvre.  And the chance of curing it then and there is 80% - a pretty good odds for a medical treatment.
Porter
I do it in my surgery and people think you're a magician.
Murdin
It's wonderful, it's really wonderful – all the bunches of flowers I've had from patients in the last month have been from those with BPPV.
Porter
And these little crystals are causing problems because they're bouncing around in this very delicate mechanism, I mean basically they're bouncing into little hairs, if you like, sending spurious signals to the brain – that's what the problem is.
Murdin
That's right, your inner ear balance organ is your head movement detector and when these crystals get loose they cause false signals to be sent up to the brain which now thinks your head's moving when it's not.  And this can be very, very alarming to patients, they often think they're about to die, they're about to have a stroke, they're losing their marbles completely, it's really very distressing for people.
Porter
Now it's at this stage that as a GP I'd like to say that everybody who comes in with this condition we pick it up straightaway, we give them the Epley and they're cured but that's not, in my experience, what tends to happen.  They're often put on medicines.
Murdin
That's right and this is one condition where medicines really don't have much of a role at all.  Medicines like Prochlorperazine or Stemetil, the vestibular suppressant medications they're called, don't really have a role in the management of benign paroxysmal positional vertigo.
Porter
What happens if someone's – people often get very sick with this though as well, could you do an Epley and give them something?
Murdin
Yeah I do do that sometimes if patients are feeling very sick with the procedure but it's quite unusual for that to be the case.  And actually if I was a GP and someone was very sick during a repositioning manoeuvre I would think about whether BPPV was really the only condition that was happening there.
Porter
What about then these people who are out there, and there are lots of them, I'm thinking probably the elderly man or woman who's got this – they look at the top shelf and they fall over backwards or they roll over in bed and they feel a bit like the bed's moving but they've been taking these medicines sometimes for months or years intermittently when they get these episodes, they're on the wrong treatment effectively.
Murdin
Yes they are and potentially quite a damaging one to be on long term, there are side effects from vestibular sedative medications that can even make people more unsteady.  So it's very important that those medications are used only for very short term episodes of nausea or vertigo or dizziness.  You mentioned the elderly, they're a very important group with this condition because they don't always give the typical story of spinning on head movement and they may even just talk about being unsteady, even though they're the most likely group to have BPPV, so any elderly patient with unsteadiness or dizziness should have a Dix-Hallpike test or equivalent to look for BPPV.
Porter
Dr Louisa Murdin.  And the Dix-Hallpike test, she mentioned, is a simple head manoeuvre - a bit like the Epley - that a GP can do in his or her surgery, it only takes a minute or so. There are more details on the Inside Health page of the Radio 4 website.
Well listening to that was our very own Dr Margaret McCartney. Margaret, I am going to put you on the spot - do you use the Epley manoeuvre in your practice?
McCartney
I would love to say I could do the Epley manoeuvre but I cannot, I would love to say I could because I think it's evidence based, I think it works but the training that I went to a couple of years ago in order to try and be able to do it was a bit of a disappointment to me because it consisted of a video that I think you could have watched on Youtube and what I really wanted was someone to hold my hand, explain what I was doing, why I was doing it, what went wrong, if there was anything I could be doing better and to ensure the patient was getting the best possible care.
Porter
Well something to add to your goals for 2016.
McCartney
Absolutely.  We do have a good physiotherapy service locally that's managed to do some of it but it would be great to have some joined up training, I would really appreciate that.
Porter
The reason why we've got you in is to tackle our next listener's question.  We've had a couple of e-mails on a similar theme here and as Jane sums it up quite nicely when she said:  Could we please look at the offensive, patronising, paternalistic and extremely annoying habit of almost all medics to use childlike language.  And she talks about an item we did on Inside Health where one of our guests, a surgeon, referred to making a little hole in the artery – she thinks that's a childish word.  And actually Kate e-mailed us to say a similar thing, she was told by her doctor that she had a little pain in her tummy which made her feel about three years old.  This rings a bell because we do use – I mean you hear these words like waterworks used or front bottom don't you.
McCartney
Totally and I have to say I feel just as angst ridden listening to those descriptions but to be honest with you I'm probably as guilty as any other doctor.  I was thinking the other day about how often I say wee, instead of little for small, a good Scot's word instead and I think we're all guilty of it because I think what we're trying to sometimes do is make language simple and I think the consequence of making it too simple sometimes is being patronising and I think being patronising is obviously very, very wrong.
Porter
Because simple need not be childlike.
McCartney
No, no absolutely and I think there's lots of other ways to do it.  In many ways though I think we've got a systemic problem within the NHS about how we treat patients and we often treat them as people who need to be told what to do rather than given good high quality information and encouraged to make their own decision based on the best possible evidence available.  So I think in many ways it comes from the top down as well as the bottom up.  The NHS 24 adverts last year saying – do you know someone over 60, feeling under the weather, a minor illness can get worse quickly.  Well a minor illness is a minor illness so explain to people what minor illness is, let them know when they need to see a doctor, let's be a bit more grown up about the way we treat people in general.
Porter
But at the other end of the spectrum I have heard doctors say – ooh good news your electrocardiogram shows you've got no ST elevation, your triponin blood level was normal, which probably means you haven't had a myocardial infarct and the patient's got no idea what you're talking about.
McCartney
Totally and I think there has to be a happy ground where doctors are able to be flexible with their language, makes sure it fits the person that they're speaking to and I think be responsive more than anything.  But very often it's easier said than done and I'm sure I'm as guilty of this as anybody else.
Porter
Thank you very much Margaret.
And rest assured Jane and Kate we make every effort to avoid patronising our listeners, but we do like to keep it simple.
If there is a health related issue that you would like us to look into then please do get in touch - you can e-mail insidehealth@bbc.co.uk or tweet me @drmarkporter.
Sefton
I'm Laurie Sefton and I have a question about carpal tunnel syndrome.  Why do numbness and pain happen initially at night or in the early morning rather than when using your hand and wrist?  Are there uses of the hand or wrist that are especially likely to cause symptoms?  How does a wrist splint alleviate symptoms if it does?
Porter
Carpal tunnel syndrome - which normally eventually effects both hands - is caused by pressure on the median nerve as it passes under the flexor retinaculum ligament at the wrist - close to where the clasp or buckle on your watch would normally sit. The classic story is pins and needles affecting the thumb side of the hand and sparing the little finger, and often worse during the early hours of the morning.
I put Laurie's question to Dr Jeremy Bland, a consultant in clinical neurophysiology at King's College Hospital London, and Kent and Canterbury Hospital, where he runs one of the few NHS clinics dedicated solely to carpal tunnel syndrome.
So, why do people wake up with symptoms?
Bland
It's probably largely to do with sleeping position, it's a very common feature but it's not entirely universal.  And it's probably largely related to sleeping position.  We think that the main mechanism of damage to the nerve in the tunnel is a rise in the pressure in the tunnel and there are several studies where pressure catheters have been inserted into the tunnel and you can measure the tissue pressure in this space.  And it's at its lowest when the wrist is straight.  As you flex the wrist away from a neutral position, either bending it or extending it, as if you were putting it flat on the floor, the pressure goes up and you can see that even in a normal hand.  In patients with carpal tunnel syndrome both the resting pressure and the increase are much exaggerated.  And we do tend to sleep curled up and the majority of people I think do actually flex the wrist at night and that increases the pressure on the tunnel.  There may be other influences on it as well but I think that's probably the major one.
Porter
Our listener raises an interesting point that it might be related to work, either at a keyboard or the other story you sometimes hear is people using pneumatic drills or anything, is there any evidence to support that?
Bland
That has of course received a vast amount of attention, it's now a widely accepted part of popular folklore that using a keyboard causes carpal tunnel syndrome.  However, the most recent epidemiological evidence rather suggests that it's probably not.  There's a very good population study from Sweden in which the incidence of carpal tunnel syndrome in keyboard and desk workers was significantly lower than that in manual and other workers.
Porter
That's put that one to bed then.
Bland
If anything does predispose work wise to carpal tunnel syndrome it's probably prolonged repetitive work with vibrating tools involving power grip, so it is actually commoner in industrial populations, things like people drilling roads all day, lumber jacks chopping down trees with a chainsaw all day, that kind of thing probably will increase your risk of carpal tunnel syndrome.
Porter
What does the evidence tell us about the best way to treat it?  Perhaps we could start with a common remedy that I was taught as a young GP trainee many, many years ago and that's getting people to sleep in a splint in milder cases, is there any evidence to support that?
Bland
There's fairly good evidence in favour of splinting. 
Porter
And that would be with the wrist in the neutral position would it?
Bland
It should definitely be in neutral.  In the neutral position you are keeping the pressure in the tunnel to the minimum possible for that patient.  And after four to six weeks of splinting the best available trial suggests that maybe a third of people with mild carpal tunnel syndrome will actually have the condition resolved completely and be able to leave off the splint and not require any further treatment, at least in the short term.  I've actually checked again with our clinic population and 50% of all the patients who make their way to me who have tried a splint report that it has some benefit on the symptoms as a feature, so it's useful diagnostically as well.
Porter
But they still end up in your clinic.
Bland
Unfortunately 70% of the people who get to my clinic haven't been given the splint, which is rather sad.
Porter
So splints should be first line but what would you do next if splints haven't worked?
Bland
There are only two other treatments for which there is actually any concrete evidence base.  You can either inject steroids or you can operate.  The steroid injection is widely viewed as a temporary fix but in fact some evidence is beginning to accumulate which suggests that it may actually be a more viable method of long term treatment than has actually been appreciated.  The figures are that you can give a single injection of steroid into the wrist in the outpatient clinic at the time you've diagnosed the condition and 70-80% of people will get dramatically better within 48 hours of injection.  Of those roughly half will relapse within a year and represent in the clinic with the same thing.  And for the half who are still alright about a year later half of them will relapse in the next year and so on ad infinitum.
Porter
And what about surgery itself to relieve the pressure on the nerve, how effective is that?
Bland
It's unquestionably effective provided your median nerve is not too severely damaged before the surgery is done then the symptoms of carpal tunnel syndrome will almost always resolve promptly after surgery.  Tingling and pain usually go away the night after the operation.  The difficulty with surgery is two-fold, the first is that sometimes it's done too late and the most severe cases of carpal tunnel syndrome have irreversible nerve damage which will not recover even with surgery.
Porter
And by too late you mean?
Bland
Unfortunately there isn't a time period you can put on it, it's how bad it measures when you tested with nerve conduction studies.  The second problem with surgery is the fact that the traverse carpal ligament, which is cut during surgery, is not simply a spare part which you can casually do away with.  A percentage of people complain of persistent weakness of grip and persistent wrist pain after the operation and some of them consider that it's actually worse than the carpal tunnel syndrome.  And we looked at that in over 7,000 operations and the number of people who say no I definitely wouldn't have it done again because it's worse now than it was before is between 5-8%.
Porter
Consultant neurophysiologist, Dr Jeremy Bland.
Osteoporosis is another condition that features regularly in our in-box - particularly concerns about bisphosphonates, the gold standard treatment for the bone thinning condition. Not surprising given how common osteoporosis is. Every year in the UK around 300,000 people break a bone - such as a hip or wrist - following a relatively trivial injury because their bones are weaker than they should be. Most are middle aged or elderly.
Our skeleton is constantly being remodelled by two types of cells. Osteoclasts dissolve existing bone, while osteoblasts lay new down new material. And bisphosphonates - like alendronate and etidronate - work by shifting the balance towards osteoblasts. Something that should make bones stronger.
But there seems to be some confusion - both among doctors and the public - as to how long these drugs should be taken for and some of you have got it touch to ask what the latest thinking is.
Peter Selby is Professor of Metabolic Bone Disease at the University of Manchester and a consultant at the Manchester Royal Infirmary. He was a member of the group at NICE that drew up the latest guidelines on osteoporosis so I started by asking him who should be offered a bisphosphonate?
Selby
When we initially got bisphosphonates we were very much hung up on giving people treatment based on the bone density measurements from a DEXA scan or similar sort of test.  What we've increasingly realised, rather like our colleagues in cardiovascular prevention have done prior to us, is that what we're more interested in isn't treating what someone's bone density is but trying to stop people having fractures.  So over the last few years we have had a couple of different calculators available to us to allow a doctor or even a patient themselves to make an estimate of what their risk of fracture over the next five or 10 years is and on the basis of that have a much more meaningful discussion about whether treatment's likely to help them.
Porter
So other than bone density then what factors would you take into consideration to assess someone's fracture risk?
Selby
Well one of the most important things is simply age, as we get older not only do we lose bone but the bones become weaker as well.  So perhaps for anyone of us the biggest determinant of our fracture risk is how old we are.  That's closely followed by whether you've broken a bone previously, so if you've had a fracture after little trauma then that tends to say your skeleton's been tried, tested and found wanting and therefore we need to think whether treatment is necessary to protect you against further fractures.
Porter
Peter, assuming someone's fracture risk is high enough to warrant a bisphosphonate how long should they take it for?
Selby
Well one of the things that we've recently discovered about bisphosphonates is that they build up in the bone over time and so one of the big bonuses of bisphosphonate treatment is you don't need to keep taking it forever and after a certain amount of time there will be sufficient bisphosphonate in the bone to provide ongoing protection at least for a few more years.  No one is absolutely sure of the right way to do that, so what we do in our clinic is that if someone has been taking bisphosphonates by mouth, drugs like alendronic acid or risedronate, we will treat them for five years before we consider whether a treatment holiday's appropriate.  But if we've been giving them by injection, usually a drug called zoledronic acid, we will consider a treatment break after three years.  And after that we follow them with bone density scans and some fancy blood tests that let us see if the effect is beginning to wear off.
Porter
I would imagine that many listeners will be surprised that we will don't know what the optimum duration of therapy is.
Selby
Well one of the things about drugs is there's a lot of effort put in, largely by the firms who are wanting to sell the drug, to develop a drug to actually look at where it might fit into our therapeutic pathways.  Once we've got a drug on the market people lose interest fairly rapidly and don't spend as much time looking at the optimum way of using drugs and we tend to stick with the way we always have done without critically looking at what's coming from that.
Porter
What's the downside of taking these drugs for too long, what can go wrong?
Selby
The main problem is that these drugs are highly effective at blocking bone breakdown.  And that's what we want them to do, we want them to stop the body from losing excess bone which has led to the bone loss and bone weakening and increased risk of fracture.  However, it's really important that we have some bone breakdown to allow our bodies to repair bone.  So we need to be able to take away damaged bone, take away old bone and replace it with new bone.  And if you treat people for too long or in too high a dose there's a risk that you will block those processes.  And what can happen as a result of that is paradoxically the bone can get brittle again because it's a bit like metal fatigue in aeroplanes, you get bone fatigue in a very typical form of unusual fracture, usually in the thigh bone but occasionally in other bones in the body can occur as a result of overtreatment.
Porter
Peter Selby and there is a link to one of the fracture risk calculators he referred to on our website.
Just time to tell you about next week when normal service will be resumed, do join me then.
ENDS
Broadcasts