Main content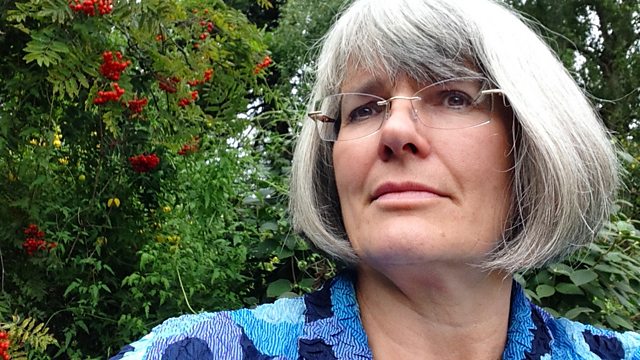 4 Extra Debut. Medieval literature scholar Dr Carolyne Larrington explores the creatures of British folklore in Shropshire and the giants that shaped our landscape. From Sep 2015.
In the first of a five part series examining the enduring relevance of the creatures of British folklore, medieval literature scholar Dr Carolyne Larrington travels to Shropshire to the foot of the mighty Wrekin in search of the most prolific landscape shapers in British folk tales - the giants.
A hill that stands tall above its surroundings, the Wrekin offers panoramic views of eleven counties. Carolyne is joined by local storyteller Amy Douglas who has lived in the shadow of the Wrekin all her life.
Walking up the side of the Wrekin, Amy tells the story of the giant who is said to have formed the hill following an attempt to drown the people of Shrewsbury. When Carolyne reaches the peak she comes across a peculiar rock formation called the Needle's Eye which was said to have been created during a violent struggle between two giants.
As well as shaping the landscape through excessive rage, giants also take on the role of oversized engineers in the folklore of Great Britain. Carolyne reveals that the Anglo Saxons had no tradition of building in stone so the Roman cities fell into disrepair. The Old English poets often remarked on these ruins as the ancient work of giants.
It's not just giants who bring about landscape features, the Devil is said to create standing stones and strange rock formations across the British Isles. In Cornwall, monoliths and stone circles are often associated with King Arthur, who has become a mythical being in our traditional folk tales. Carolyne explains that, in British folklore, these figures become a way of talking about huge processes, about geological time which slowly, but irreversibly leaves its marks on a landscape.
Producer: Max O'Brien
A Juniper Production for BBC Radio 4.
Last on
More episodes
Previous
You are at the first episode
Broadcasts