Main content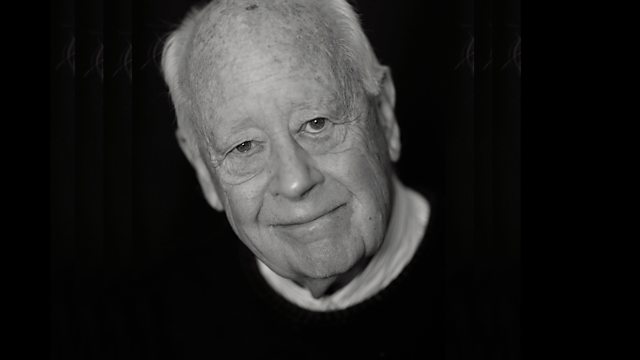 06/09/2015
Writer, philosopher and broadcaster Charles Handy talks to Ricky about his life, his passions and his vision for the future.
A man unafraid of reinvention throughout his life -Ricky talks with renowned writer, philosopher and broadcaster, Charles Handy.
A brand new handbook has just been published to help guide teachers and pupils through the thorny topics of radicalisation and extremism. Author Alison Jamieson is a specialist in terrorism and explains how the book came about.
The plight of Syrian refugees has become one of the over-arching moral issues we're facing - but do faith communities have a strong enough voice? To discuss this Ricky is joined by Alison Phipps, Professor of Languages and Intercultural Studies at the University of Glasgow; Ewan Aitken, Chief Executive of Edinburgh Cyrenians, and Church of Scotland minister; Shaykh Ibrahim Mogra, Imam, scholar, and Assistant Secretary General of the Muslim Council of Britain; and Anna MacLeod, a lay member of the Grace Church, in Leith, part of a network of churches in the city who wanted to offer a practical response to the current crisis.
Worshippers of fire, water, peacocks, the sun - there's been room for them all for centuries in the religious practices of the Middle East, but that's started to dramatically change as the current complicated politics displaces them. The author of 'Heirs to Forgotten Kingdoms - Journeys into the Disappearing Religions of the Middle East', Gerard Russell, reveals their stories.
Last week saw the start of 'The Ascent of Woman', a BBC Two series on the history of women exploring the often overlooked role that women have played in the forging of the modern world. Ricky is joined by writer and broadcaster Anna Magnusson and cultural anthropologist, Dr. Kristi Long, and member of the Edinburgh Jewish Community to review the programme and issues women deal with in the 21st century.
Last on
Chapters
Charles Handy

Ricky talks with the renowned writer, philosopher and broadcaster, Charles Handy.

Extremism and Terrorism Teacher's Handbook

Author Alison Jamieson is a specialist in terrorism and explains how the book came about.

Faith Communities and The Syrian Refugee Crisis

Discussion about this moral issue.

The Edinburgh Churches for Sanctuary

A network of churches who wanted to offer a practical response to this crisis

Heirs to Forgotten Kingdoms – Journeys into the Disappearing Religions of the Middle East

Author Gerard Russell talks to Ricky

BBC Two: The Ascent of Women

Anna Magnusson and Dr. Kristi Long review the programme

Broadcast