Main content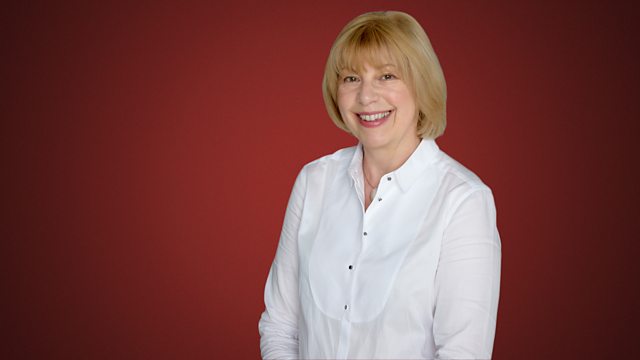 Prom 65: Alice Coote Sings Handel
An all-Handel Prom with the English Concert conducted by Harry Bicket and mezzo-soprano Alice Coote. With excerpts from Giulio Cesare, Semele, Hercules, Theodora and Messiah.
Afternoon on 3 - with Verity Sharp
Another chance to hear the mezzo-soprano Alice Coote, with the English Concert and Harry Bicket in a programme of Handel arias, exploring the theme of 'being both' - the dilemmas and turbulent emotions experienced by both male and female characters. Including arias from Giulio Cesare, Semele, Hercules, Theodora and Messiah.
Presented from the Royal Albert Hall, London by Martin Handley.
Alice Coote (mezzo-soprano)
The English Concert
Harry Bicket (conductor)
Susannah Waters (stage director)
Few composers express emotion as directly or with greater psychological truth than Handel. British mezzo-soprano Alice Coote explores the full gamut of these emotions in a Prom featuring some of Handel's greatest arias. Taking on both male and female roles, she delves into what it means to be a man, or a woman, in Handel's world of sorceresses and knights, kings and queens. She is joined in her theatrical journey by regular collaborators and period-performance specialists Harry Bicket and The English Concert.
[First heard on 3rd September].