Main content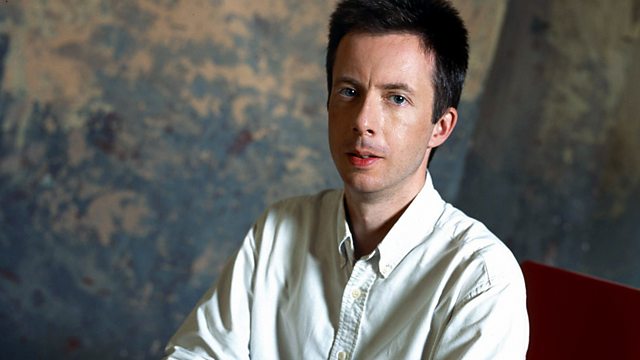 Beethoven's Missa Solemnis
John Shea's selection includes a performance of Beethoven's Missa solemnis given in Bulgaria.
John Shea presents a performance of Beethoven's Missa solemnis from Bulgaria.
12:31 AM
Beethoven, Ludwig van (1770-1827)
Mass in D major, Op.123 (Missa solemnis)
Ina Kancheva (soprano), Andreana Nikolova (mezzo-soprano), Milen Bozhkov (tenor), Frank van Hove (bass), Bulgarian National Radio Chorus, Bulgarian National Radio Symphony Orchestra, Emil Tabakov (conductor)
1:51 AM
Shostakovich, Dimitri (1906-1975)
Chamber Symphony for strings in C minor (Op.110a)
Sofia Soloists Chamber Ensemble, Plamen Djourov (conductor)
2:14 AM
Chopin, Fryderyk [1810-1849]
Andante spianato and grande polonaise brillante in E flat major, Op.22
Lana Genc (piano)
2:31 AM
Nielsen, Carl (1865-1931)
Concerto for Violin and Orchestra (Op.33) (1911)
Silvia Marcovici (violin), Orchestre National de France, Osmo Vänskä (conductor)
3:08 AM
Brahms, Johannes (1833-1897)
Sonata in F minor (Op.120 No.1)
Martin Fröst (clarinet), Thomas Larcher (piano)
3:30 AM
Palestrina, Giovanni Pierluigi da (c.1525-1594)
Ad te levavi oculos meos - motet for 4 voices
Silvia Piccollo (soprano), Annemieke Cantor (alto), Marco Beasley (tenor), Furio Zanasi (bass), Paolo Crivellaro (organ), Alberto Rasi (viola da gamba), Chorus of Swiss Radio, Lugano, Diego Fasolis (conductor)
3:35 AM
Pezel, Johann Christoph (1639-1694)
German Dance Suite
Canadian Brass
3:43 AM
Dvorák, Antonín (1841-1904)
Slavonic Dance No.10 in E minor (Op.72 No.2)
BBC Concert Orchestra, Barry Wordsworth (conductor)
3:49 AM
Boieldieu, Francois-Adrien [1775-1834]
Aria: "Viens, gentille dame" from "La Dame blanche"
Mark Dubois (tenor), Kitchener Waterloo Symphony Orchestra, Raffi Armenian (conductor)
3:56 AM
Mozart, Wolfgang Amadeus (1756-1791)
Sonata in B flat major (K.281)
Ingo Dannhorn (piano)
4:08 AM
Debussy, Claude (1862-1918)
Sonata for Cello and Piano in D Minor
Ola Karlsson (cello), Lars-David Nilsson (piano)
4:20 AM
Vivaldi, Antonio [1678-1741]
Sonata in D minor 'La Folia' (Op.1/12)
Musica Antiqua Köln
4:31 AM
Klami, Uuno (1900-1961)
Introduction and Staccato etude
Jouko Harjanne (trumpet), Finnish Radio Symphony Orchestra, Sakari Oramo (conductor)
4:35 AM
Hannikainen, Ilmari (1892-1955)
Suihkulähteellä (At a fountain)
Liisa Pohjola (piano)
4:42 AM
Vaughan Williams, Ralph [1872-1958]
Silence and Music - madrigal for chorus
BBC Singers, Bo Holten (conductor)
4:48 AM
Bax, Arnold (1883-1953)
Legend for viola and piano
Steven Dann (viola), Bruce Vogt (piano)
4:59 AM
Janácek, Leos (1854-1928)
Suite for Orchestra (Op.3)
Slovak Radio Symphony Orchestra, Ondrej Lenard (conductor)
5:13 AM
Pejacevic, Dora (1885-1923)
Life of Flowers (Op.19)
Ida Gamulin (piano)
5:34 AM
Dobrzynski, Ignacy Feliks (1807-1867)
Andante and Rondo alla Polacca arranged for flute and orchestra
Henryk Blazej (flute), Polish Radio Symphony Orchestra, Ryszard Dudek (conductor)
5:45 AM
Hummel, Johann Nepomuk (1778-1837)
Clarinet Quartet in E flat major (1808)
Martin Fröst (clarinet), Tobias Ringborg (violin), Ingegerd Kierkegaard (viola), John Ehde (cello)
6:13 AM
Brahms, Johannes [1833-1897]
3 Intermezzi Op.117
Maria Joâo Pires (piano).