Main content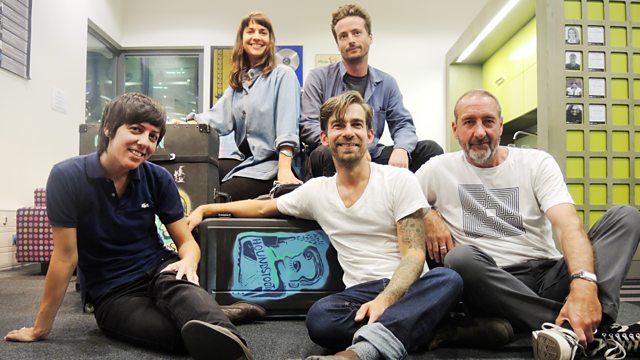 Houndstooth
American band Houndstooth join Marc live in the 6 Music studio to play a session.
He's being playing them for months but tonight American band Houndstooth finally join Marc for a live session.
In the UK touring their latest album 'No News From Home', US band Houndstooth will make a brief stop-off at Marc's studio ahead of their Manchester gig. Houndstooth's distinctive brand of dream-pop has been steadily accruing fans and critical praise since the band's 2013 debut and has drawn comparisons to Mazzy Star and Neil Young, as well as krautrockers, Can. Hailing from the rain-soaked capital of indie-rock, Portland, Oregon, Houndstooth should be right at home when they visit sunny Salford tonight.
Houndstooth are performing as part of a day of live music to mark the announcement this week of the line up of artists performing at this year's 6Music Live at MV sessions on October'.