Main content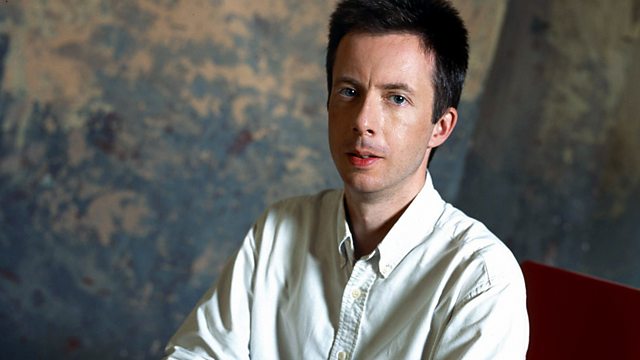 Nicolai Gedda in Verdi's Requiem
John Shea introduces an archive recording of Verdi's Requiem, featuring soprano Margaret Price and Swedish tenor Nicolai Gedda.
John Shea introduces an archive recording of Verdi's Requiem featuring soprano Margaret Price and Swedish tenor Nicolai Gedda who recently celebrated his 90th birthday.
1:01 AM
Verdi, Giuseppe [1813-1901]
Messa da Requiem
Margaret Price (soprano), Ruza Popsis-Baldani (mezzo soprano), Nicolai Gedda (tenor), Luigi Roni (bass), Academic Choir Ivan Goran Kovacic, Vladimir Kranjcevic (choirmaster), Croatian Radio Television Orchestra, Lovro von Matacic (conductor)
2:31 AM
Bellini, Vincenzo (1801-1835)
Bella Nice, che d'amore - arietta for voice and piano
Nicolai Gedda (Tenor), Miguel Zanetti (Piano)
2:35 AM
Berwald, Franz (1796-1868)
Piano Trio No.1 in E flat
Terés Löf (piano), Roger Olsson (violin), Hanna Thorell (cello)
2:54 AM
Stenhammar, Wilhelm (1871-1927)
Fantasia in B minor (Op.11 No.3)
Wilhelm Stenhammar (piano)
3:01 AM
Elgar, Edward (1857-1934)
The Severn Suite (Op.87)
Royal Academy of Music Brass Soloists
3:17 AM
Schumann, Robert (1810-1856)
Arabesque in C major (Op.18)
Angela Cheng (piano)
3:25 AM
Poulenc, Francis [1899-1963]
Concerto for organ, strings and timpani
Michael Dudman (organ), Sydney Symphony Orchestra, Leonard Dommett (conductor)
3:47 AM
Bach, Johann Sebastian [1685-1750]
Suite for solo Cello, No.1 in G major (BWV.1007)
Guy Fouquet (cello)
4:07 AM
Schubert, Franz (1797-1828)
Quartettsatz (movement) for strings in C minor (D.703)
Tilev String Quartet: Georgi Tilev & Vladimir Lazov (violins), Svetoslav Marinov (viola), Yontcho Bayrov (cello)
4:17 AM
Tallis, Thomas [c.1505-1585]
Gloria from Mass Puer natus est nobis for 7 voices
BBC Singers, Stephen Cleobury (conductor)
4:27 AM
Telemann, Georg Philipp [1681-1767]
Overture in F for 2 oboes, 2 horns & bassoon (La Chasse), TWV 55:F9
Les Ambassadeurs
4:39 AM
Moniuszko, Stanislaw (1819-1872) orch. Zygmunt Noskowski
Polonaise in E flat major
Polish Radio Symphony Orchestra, Jerzy Katlewicz (conductor)
4:45 AM
Mozart, Wolfgang Amadeus [1756-1791]
Aria: "Vedrai, carino" (from "Don Giovanni")
Yvonne Kenny (soprano), Melbourne Symphony Orchestra, Vladimir Kamariski (conductor)
4:49 AM
Villa-Lobos, Heitor (1887-1959)
Guitar Prelude No.3 in A minor
Norbert Kraft (guitar)
4:56 AM
Bridge, Frank (1879-1941)
'Hornpipe' No.2 in G minor - from 'Miniatures', set 3 for violin, cello and piano
Moshe Hammer (violin), Tsuyoshi Tsutsumi (cello), William Tritt (piano)
5:01 AM
Rossini, Gioachino (1792-1868)
William Tell - Overture
Danish Radio Concert Orchestra, Roman Zeilinger (conductor)
5:12 AM
Scarlatti, Domenico (1685-1757)
Sonata in D minor (L.413) (Kk.9) (Allegro)
Natalya Pasichnyk (piano)
5:16 AM
Strauss, Richard (1864-1949)
Ständchen (Op.17 No.2); Morgen (Op.27 No.4); Für fünfzehn Pfennige (Op.36 No.2); Zueignung (Op.10 No.1)
Jard van Nes (mezzo soprano), Gérard van Blerk (piano)
5:27 AM
Lawes, William [1602-1645]
Suite a 4 in G minor
Concordia, Mark Levy (conductor)
5:34 AM
Gounod, Charles [1818-1893]
Waltz from 'Faust'
Danish Radio Concert Orchestra, Borge Wagner (conductor)
5:39 AM
Handel, Georg Frideric [1685-1759]
Agrippina - overture; 'Son contenta di morire' - aria from Radamisto
Delphine Galou (contralto), Les Ambassadeurs, Alexis Kossenko (director)
5:48 AM
Schumann, Robert [1810-1856]
Phantasiestucke Op.73 for clarinet & piano
Marten Altrov (clarinet), Holger Marjamaa (piano)
5:58 AM
Reich, Steve [b.1936]
Eight Lines
Ensemble Modern
6:16 AM
Clemens non Papa (c.1510-c.1556)
O Maria Vernans Rosa
Monteverdi Choir, John Eliot Gardiner (conductor)
6:23 AM
Janácek, Leos [1854-1928]
Mladi (Youth) - Suite for wind sextet
Anita Szabó (flute), Béla Horváth (oboe), Zsolt Szatmári (clarinet), Pál Bokor (bassoon), György Salamon (bass clarinet), Tamás Zempléni (horn)
6:40 AM
Haydn, Joseph (1732 - 1809)
Symphony No.59 in A major "Fire"
Budapest Strings, Botvay Károly (conductor).