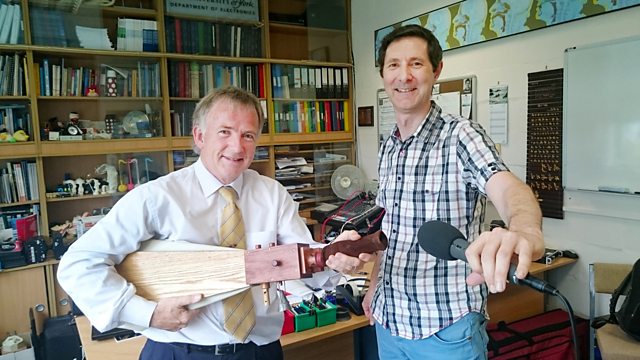 Singing Machines
Will a machine ever be able to sing? Professor Trevor Cox asks if technology will ever match the human voice.
Attempts to develop a machine that can sing date back to Wolfgang von Kempelen's Speaking Machine of 1769, which was a physical model of the vocal tract. Trevor goes to York University to see if David Howard can get von Kempelen's Machine to sing.
There were further attempts to create singing mechanical or electrical machines that could sing, but it was only with the development of computer technology that a lifelike singing machine became possible.
In the early 1990s a computer model of the physics of the human vocal tract performed Nessun Dorma - the machine was called Pavarobotti. Trevor talks to Pavarobotti's inventor, Ingo Titze.
In the early 21st century, samples of a real singer were used to create a library of sounds which can be pieced together to create the impression of a real person singing opera. Trevor speaks to the music journalist Kate Hutchinson about how this technology has developed in a surprising way, and has taken on a new life of its own.
Last on