Main content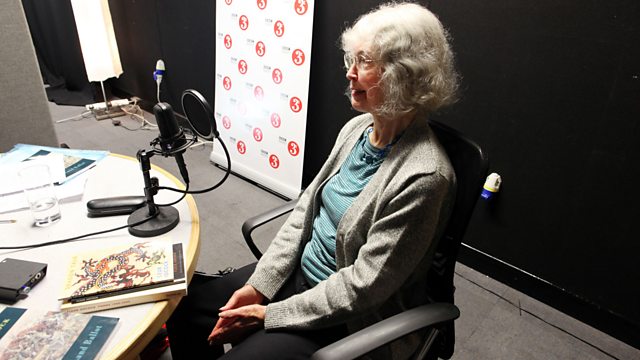 Wednesday - Rob Cowan with Fleur Adcock
With Rob Cowan. Including Five Reasons to Love Violin Romances; Musical challenge; Artist of the Week: pianist Mitsuko Uchida, featured in Mozart's Piano Concerto in C, K467.
9am
A selection of music including '5 reasons to love... Violin Romances'. Rob plays some of these beguiling pieces ranging from the song-like second Romance by Beethoven to a sultry Spanish showpiece by Sarasate and the lyrical outpouring of Dvorak's Romance in F minor.
9.30am
Take part in our daily musical challenge and identify the piece of music played in reverse.
10am
Rob's guest this week is the poet Fleur Adcock. Fleur was born in New Zealand but spent much of her childhood - and the second world war - in the UK, settling permanently here in 1963. Across a 50-year career she has produced numerous collections of poetry addressing identity, ancestry, relationship and insects. She has held academic positions as well as attracting significant awards, including the Queen's Gold Medal for Poetry. Fleur will be discussing her career and sharing a selection of her favourite classical music with Rob every day at 10am.
10.30am
Vintage Proms 1915 - music inspired by a Prom from 100 years ago.
During the BBC Proms 2015 Rob takes a look at the Proms season from a century ago and plays music that reflects a time when concert programmes were quite different from those of today. This week Rob showcases highlights including Alexander Campbell Mackenzie's Scottish Concerto, a wind serenade by Mozart, and pieces from France and Russia that reflect Britain's international links during the war.
11am
This week Rob features recordings by pianist Mitsuko Uchida, who will appear this Friday at the BBC Proms at the Royal Albert Hall. Rob introduces some of her renowned interpretations of Mozart, including the Sonata No. 15 in F and the Piano Concerto in C K467 from the complete series of Mozart concertos that Uchida is currently recording with the Cleveland Orchestra. There'll also be a complete performance of Schumann's Davidsbündlertänze, Chopin's 3rd Sonata and Debussy's dazzling Etudes.
Mozart
Piano Concerto in C K467
Mitsuko Uchida (piano)
Cleveland Orchestra.
Music Played
5 Reasons to Love... Violin Romances

Fleur Adcock's Choice No. 1

Fleur Adcock's Choice No. 2

Proms artist of the week: Mitsuko Uchida
Recording Rewind
The music played:
Khachaturian
Masquerade Suite: Waltz
RCA Victor Symphony Orchestra
Kiril Kondrashin (conductor)
RCA LIVING STEREO