Main content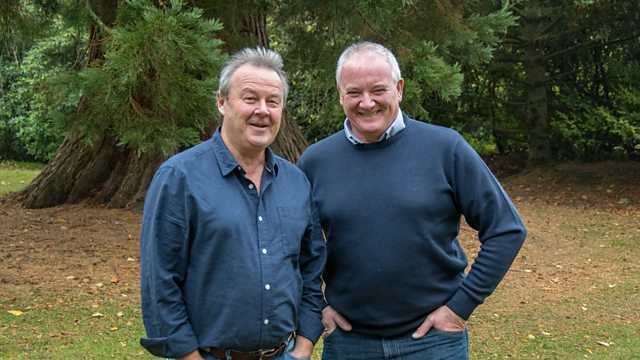 29/08/2015
Join Mark Stephen and Euan McIlwraith for the latest outdoor activities from Shetland to the Borders, including a look at upcoming changes to airgun legislation.
Euan and Mark take a look at upcoming changes in air gun legislation and the impact they will have on people who use them responsibly.
We talk dairy as Mark and Euan chat to Jane Davidson from Glen Urr about her family dairy farm, ice-cream production, and the price of milk.
We also hear from journalist Tom Levitt about buying milk directly from farmers to ensure they get a fair price for their products.
Mark heads to Bute and finds out how to start a brewery with Aidan Canavan and takes a look at the regeneration of historic Rothesay.
Euan is near Hawick watching trail hounds race. The sport involves dogs running around a cross-country course marked by an aniseed and paraffin trail and is unique to the Border communities in Scotland and England.
Claire spends time with environmental charity Wild Things and joins a hogweed management expedition to find out more about their work.
Chapters
Air Guns

Air gun owners now need a licence

Glen Urr Dairy

Jane Davidson who makes haggis-flavoured ice cream and neep sorbet!

Tom Levitt

The Guardian's food and farming writer on the price of milk for dairy farmers.

Scotland's Rural Business Series: Carmichael Estate

Mark takes a tour of the Carmichael Estate with owner Richard Carmichael

Bute Brewery

Former teacher Aidan Canavan, sick of commute to the mainland, opened a brewery on Bute.

Black Isle Red Kites

Claire White visits the Tollie Red Kites in Dingwall

Rothesay Townscape Heritage Initiative

Argyll and Butes Provost talks about the Rothesay Townscape Heritage Initiative

'In Land' at Gracefield Arts Center

A new exhibition of agricultural art opens in Dumfries

Trail Hounds

Hound trailing is a pastime that goes way back. It's not hunting. Nothing gets killed

Wild Things - The Blue Gym

Findhorn-based environment education charity