Main content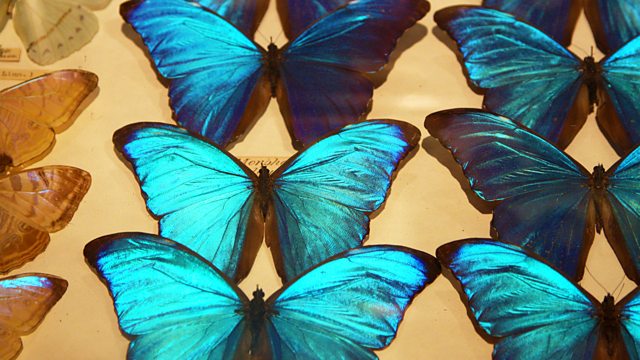 Hitler's Library
Hitler's "dark charisma" and its influence on European politics today. Francine Stock tries to pin down charisma. From 2015.
Francine Stock attempts to pin down the alluring yet elusive quality of charisma
8.Hitler's Library
The historical ideas that influenced the Third Reich, and how the horrors of Hitler's so-called "dark charisma" have affected European attitudes to political charisma ever since.
Francine Stock's starting point are the books in Hitler's library and the ideas which he drew from them. She talks with Professor John Adair from the UN about the influential "Great Man" theory of the Victorian writer Thomas Carlyle; and with Professor Michael Kenny from the Mile End Institute at Queen Mary, University of London, about the writings of the German sociologist, Max Weber, who died in 1920 but whose key work on charisma would have been known to Hitler.
Francine moves on to consider how the atrocities of the Hitler years have created a suspicion of charismatic political leadership across Europe to this day - as witnessed, perhaps, in Angela Merkel's "drab charisma", or the ambivalence of the British electorate towards Tony Blair.
With the help of writer and broadcaster Abdel Bari Atwan, author of an important new book on the "Digital Caliphate" of the so-called Islamic State, Francine wonders whether the dark charismatic power of an individual leader such as Hitler is now being replaced by a more diffuse but equally sinister online presence.
Reader: Simon Russell Beale
Producer: Beaty Rubens.