Main content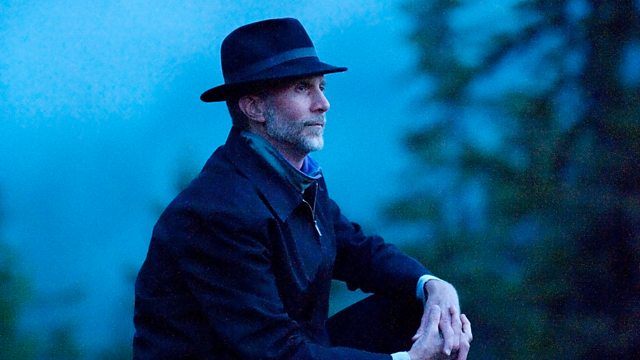 Profile: John Luther Adams
Tom McKinney presents music by John Luther Adams, in conversation with the composer. With excerpts from songbirdsongs and Earth and the Great Weather, plus the piece Become Ocean.
Tom McKinney presents music by John Luther Adams, in conversation with the composer.
John Luther Adams was born in 1953 in the American Deep South and brought up in the suburbs of New York, but his music is mostly closely associated with the culture and landscape of Alaska, where he moved in the 1970s and lived for 40 years. He now divides his time between Harlem and the Mexican desert.
Combining his compositional training at the California Institute of the Arts, and the influence of composers from Sibelius to Feldman, with a deep concern for the environment, Adams's music has a profound connection with the natural world. His works often explore abstract dimensions of a particular place, resulting in immersive aural pictures which incorporate both musical and natural sounds and aspire to what he calls a 'sonic geography'.
Music in this special Hear and Now portrait includes Adams's early attempt at 'nature music', a cycle of chamber pieces called songbirdsongs, music from his Alaskan opera Earth and the Great Weather, and the orchestral piece Become Ocean, which won the Pulitzer Prize for Music and Grammy Award for Best Contemporary Classical Composition.
The Wind in High Places
Jack Quartet
Inuksuit (excerpt)
Massed percussionists and natural sounds
Mourning Dove; Apple Blossom Round (from songbirdsongs)
The Callithumpian Consort
Earth and the Great Weather: No.5 The circle of winds
John Luther Adams Ensemble
Synergy Vocals (Amanda Morrison, Micaela Haslam, Heather Cairncross, Simon Grant)
Nunataks
Lisa Moore (piano)
Become Ocean
Seattle Symphony
Ludovic Morlot (conductor)
Ilimaq (excerpt)
Glenn Kotche (drum kits and percussion)
Electro-acoustic landscape by John Luther Adams.
Last on
Broadcast

Stockhausen's Gruppen – What's the Big Deal?