Main content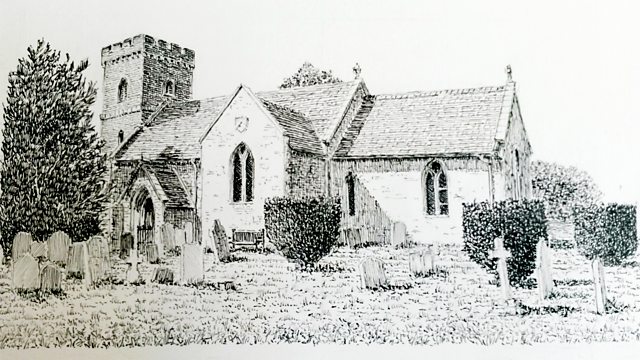 Hurricane Katrina, Faith and the fringe, 400 church drawings
The tenth anniversary of Hurricane Katrina, faith and the Festival Fringe and one man's mission to draw all the churches in the Hereford diocese.
On the 10th anniversary weekend of Hurricane Katrina, the Rt Rev Charles Jenkins - Bishop of Louisiana at the time - speaks to Edward Stourton about the cost of the disaster to himself and the wider community.
Dr Astrid Nordin from Lancaster University explores what eastern philosophies and religions say about the current financial crisis in China.
Bob Walker reports from Ukraine on the displacement of eastern Ukrainians as a result of conflict in the region.
Academics at Durham University have been given a grant to improve scientific literacy among Christian leaders. Professor Tom McLeish explains how the project will work.
One man's fifteen year mission to draw more than 400 churches in the Diocese of Hereford is nearing completion. Sarah Swadling went to meet Reginald Portman as he was putting the finishing touches on his final drawings.
And as the curtain comes down on another Edinburgh Fringe Festival, how much has religion been a theme or a target this year? Two controversial religious performers, Aatif Nawaz and Jo Clifford, explore the role of theatre and comedy and as a means of examining religion.
Producers:
Dan Tierney
Zaffar Iqbal
Editor:
Amanda Hancox.
Chapters
Hurricane Katrina

On the 10th anniversary, Edward speaks to the Rt Rev Charles Jenkins.

Duration: 05:52

Faith and Science

Prof Tom McLeish explains his plans to improve scientific literacy with Christian leaders

Duration: 04:52

Vatican abuse

Death of Polish Archbishop Josef Wesolowski.

Duration: 04:17

Church paintings

Sarah Swadling meets Reginald Portman who has drawn every single church in Herefordshire.

Duration: 04:46

Ukraine

Bob Walker reports from Ukraine on the displacement of eastern Ukrainians.

Duration: 08:16

China

What does eastern philosophies and religions say about the financial crisis in China?

Duration: 04:40

Faith and Edinburgh Fringe

How much has religion been a theme or a target at this years Edinburgh Fringe Festival?

Duration: 08:43