Main content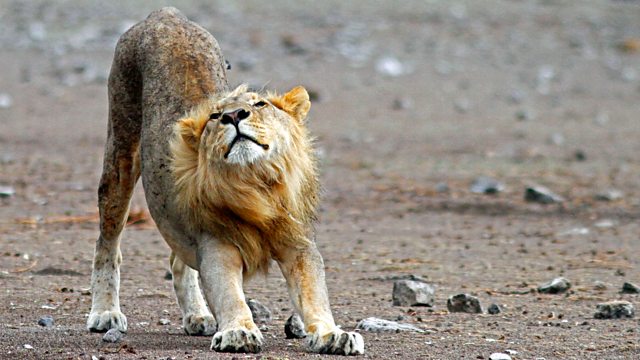 Big Game Theory
Outrage over the killing of Cecil the lion has led to calls to ban trophy hunting in Africa. Prof Adam Hart investigates if hunting could be a good thing for lion conservation.
The death of Cecil the lion was international news and a social media sensation. Yet trophy hunting of lions and other species is common in Africa. Foreigners pay big money to adorn their walls with heads and skins.
Many find it abhorrent, angry that it exists at all. Hunters claim it is vital, providing money to fund conservation. With hunters claiming that a ban would be "catastrophic" for wildlife, what's the truth?
Biologist Professor Adam Hart explores this explosively controversial subject, talking to hunters, conservationists, lion experts and those opposed to hunting.
Trophy hunting is not the major problem. Lions are persecuted because they eat livestock and threaten people. Africa is not the romantic place we might think. A hugely expanding population and development set us in conflict with wildlife.
Trophy hunting does work in places where regular tourists are few and far between. It works too in South Africa. Private ownership and fencing, which protects wildlife from people and people from wildlife, mean that hunting and tourism generate the cash needed to maintain huge numbers of animals. Wildlife thrives because "it pays it stays".
But in Tanzania lion populations are rapidly declining. Craig Packer, a world expert on lions, says "it takes $2000 annually to maintain 1km2 of lion habitat; 300000km2 of hunting blocks need $600million. Trophy hunting pays $20million with 10-15% used for conservation." It's the only source of income but it is far too little, only slightly slowing the inevitable.
Hunting pitches emotion against evidence and sentimentality against practicality. Adam's travels reveal a complex and sometimes unpalatable tale of economics, ecology and conservation with implications that affect everyone that cares about African wildlife.
Last on
Broadcasts