Main content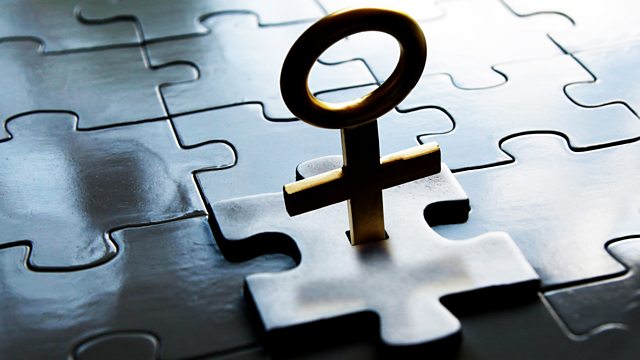 Gender Equality Goals
UN gender equality goals, how women can make the most of retirement, gynaecological cancer and the 'Angelina effect', and Miriam Moss's book Girl on a Plane. With Jane Garvey.
As part of the UN's Sustainable Development Goals, the organisation is launching a global goal to achieve gender equality by 2030. But how realistic is this timescale? Jane finds out more about what the goals should achieve for women and how they can be implemented; September is Gynaecological Cancer Awareness Month. Every day more than 50 women are diagnosed with one of these cancers and some experts believe that genetic testing would help more women to survive. Angelina Jolie-Pitt's decision to go public about her own condition received widespread publicity - Jane hears about the 'Angelina effect' and what can be done to protect women; Many more women are now retiring after a full-time career - and for some of them the end of paid work can lead to a drop in self-esteem and a sense of loneliness. We'll be discussing the best way to make the most of this new stage in life; And Miriam Moss was 15 years old when she was a passenger on a plane which was hijacked - now she's written a novel for young adults - Girl On A Plane - which draws on that experience.
Presenter: Jane Garvey
Producer: Louise Adamson.
Chapters
The Angelina Effect - How Angelina Jolie-Pitt is inspired one woman to have preventative surgery

Deana Murphy and Katherine Taylor talk about genetic testing for ovarian cancer

Duration: 12:48

Girl on a plane - Miriam Moss describes being on the plan hijacked by the Popular Front for the Liberation of Palestine

45 years after it happened, Miriam describes her ordeal the book she's written

Duration: 12:22

Retirement

Wilma Cunliffe gives her personal perspective of retirement

Duration: 09:44

Sustainable Development Goals - This month will see the launch of a global goal to achieve gender equality by 2030

Liz Ford, Claire Hickson and Lakshmi Puri talk about about how realistic these aims are

Duration: 07:38

The Angelina Effect - Gynaecological Cancer

Miriam Moss

It's been forty five years since Miriam Moss was a passenger on a flight from Bahrain to London, which was hijacked by the Popular Front for the Liberation of Palestine. Travelling alone at fifteen years old, Miriam was held in the desert for four days, not sure if she would ever make it home to London. In Girl on a Plane she tells the story through Anna, a young girl, trying to make sense of a terrifying situation. Miriam speaks to Jane about what it was like on the plane for those four days and about writing the book specifically for young adults.  

Sustainable Development Goals

This month will see the launch of a global goal to achieve gender equality by 2030. It comes as part of the UN's Sustainable Development Goals; targets set by member states which will frame their agendas and political policies for the next fifteen years. There are seventeen goals, and number five, is to 'achieve gender equality and empower all women and girls'. The targets include ending all violence and discrimination against women, and eliminating harmful practices such as FGM and child marriage. Jane talks to journalist Liz Ford, Claire Hickson from Womankind Worldwide, and Lakshmi Puri, Deputy Executive Director of UN Women, about how realistic these aims are. 

Women and Retirement

We've heard a lot over time about the issues men face when they retire, having been 'defined' by their career. Women retiring now are some of the first to face the same issues, have worked for their whole life - reporting a drop in self-esteem and a sense of loneliness  due to the huge changes in their lifestyle. So how can these problems be addressed? We talk to Wilma Cunliffe, a retired carer from Blackpool, and Barbara Bloomfield, a counsellor at the relationship service Relate.

 

Credits

| Role | Contributor |
| --- | --- |
| Presenter | Jane Garvey |
| Interviewed Guest | Deana Murphy |
| Interviewed Guest | Katherine Taylor |
| Interviewed Guest | Miriam Moss |
| Interviewed Guest | Barbara Bloomfield |
| Interviewed Guest | Wilma Cunliffe |
| Interviewed Guest | Lakshmi Puri |
| Interviewed Guest | Claire Hickson |
| Interviewed Guest | Liz Ford |
| Producer | Louise Adamson |