Main content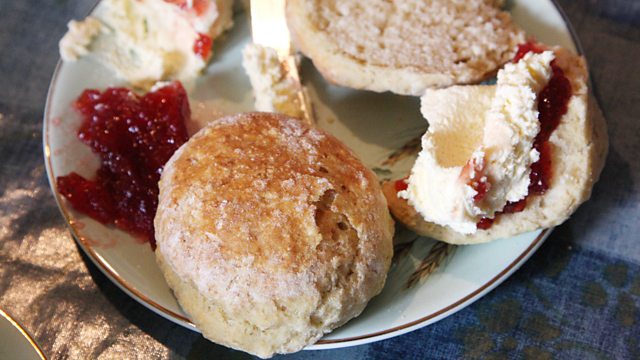 Cream Tea, Fish Leather
A look at timeshare software and high-pressure selling, airlines cramming more seats into economy cabins, and fashion designers and sustainable materials.
People who bought computer software with the promise of access to thousands of cheap holidays are demanding refunds. The travel software is sold to holidaymakers accosted on the street in Tenerife who are then subjected to hours of high pressure selling.
Long-suffering airline passengers are accustomed to the discomfort of modern flying. But now the squeeze really is on, with airlines cramming more seats into the same size economy cabin. Simon Calder, travel editor of The Independent, is flying away for the Bank Holiday right now, but just before he took off You & Yours caught up with him at Heathrow airport and heard what the airlines are planning.
Thousands of tonnes of fish skin are thrown away every year as we tuck into our favourite fillets. But some fashion designers are beginning to work with fish leather. It's been popular in Iceland for about twenty years and is now catching on here. Heidy Rehman, the founder of a new womenswear brand, is championing fish leather as a new ethical alternative. Presenter Melanie Abbott went to meet her at the studio of her company Rose and Willard.
BT Sport introduced its new rights to Champions League football with some fanfare. But some BT broadband customers are unhappy they've been automatically signed up for BT Sport channels. Today is the last chance you have to cancel the service for a full refund. From September 1st they'll be charged £5 a month.
And
In Devon a scone has cream first, then jam. But in Cornwall it's the other way around.
Well who is right? Food scientist Dr Stuart Farrimond claims he has calculated the perfect formula for the flawless cream tea.
Producer: Maire Devine
Editor: Chas Watkin.
Chapters
Timeshare

Why people who bought software for access to cheap holidays are demanding refunds

Duration: 11:31

Travel Airline Seats

Airlines cramming more seats into the same size economy cabin

Duration: 04:57

Scones i

Mary Berry on how she makes a cream tea

Duration: 01:24

Fish Leather

A new sustainable form of leather...but does it smell fishy?

Duration: 10:30

Scones ii

Is there a formula for the perfect cream tea?

Duration: 04:50

BT Sport

Some BT customers are unhappy they've been automatically signed up for BT Sport channels

Duration: 05:20