Main content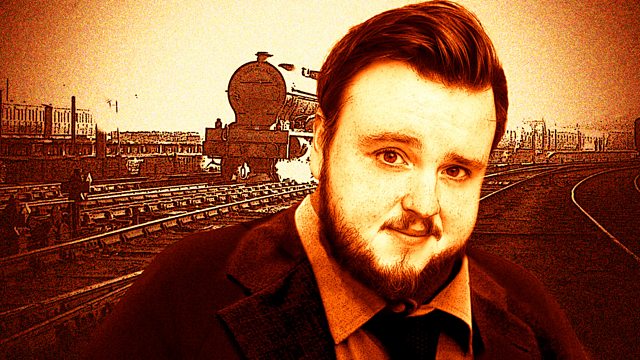 Closely Observed Trains
Comedy drama. Ian Kershaw dramatises a classic of postwar literature by Czech writer Bohumil Hrabal, set in a sleepy railway station in occupied Czechoslovakia.
Closely Observed Trains by Bohumil Hrabal. Dramatised by Ian Kershaw
It is 1945. For gauche young apprentice Milos Hrma, life at the sleepy railway station in Bohemia is full of complex preoccupations. There is the burden of dispatching German troop trains; the shocking scandal of Dispatcher Hubicka; and the vexing problem of his sexual performance. Classic comedy drama from a celebrated Czech writer.
Director/Producer Gary Brown
CLOSELY OBSERVED TRAINS, which became the award-winning Jiri Menzel film of the 'Prague Spring', is a classic of postwar literature, a small masterpiece of humour, humanity and heroism which fully justifies Hrabal's reputation.
Milos is played by John Bradley who is Samwell Tarley in 'Game of Thrones'. This is John's first radio play.
Credits
| Role | Contributor |
| --- | --- |
| Milos | John Bradley |
| Masha | Verity Henry |
| Virginia | Verity Henry |
| Hubicka | Jason Done |
| Lansky | Howard Chadwick |
| Mother | Fiona Clarke |
| Viktoria | Fiona Clarke |
| Slusny | Jonathan Keeble |
| Father | Jonathan Keeble |
| Zednicek | Hamilton Berstock |
| Director | Gary Brown |
| Producer | Gary Brown |
| Author | Bohumil Hrabal |
| Adaptor | Ian Kershaw |
Audio Books - great readings