Main content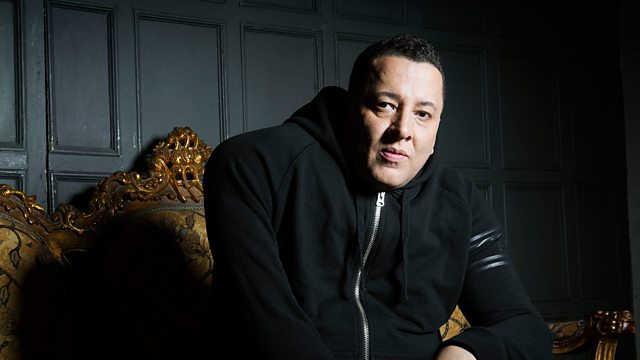 Ghostwriting in Hip-Hop
DJ Semtex explores the hidden world of ghostwriting in hip-hop, assessing its impact and highlighting its role in the careers of some of the genre's biggest acts.
Hip Hop is all about keeping it real, so what place does ghostwriting have in rap? Should rappers be paying other people to write their rhymes? BBC Radio 1Xtra assesses the impact of the heavily shrouded craft of ghostwriting in hip hop and highlights its role in the careers of some of raps biggest acts such as Puff Daddy, The Sugarhill Gang and Dr. Dre.
DJ Semtex explores hip hop's biggest ghostwritten records and reveals the often surprising writers behind them. Grandmaster Caz is the self proclaimed 'first ghostwriter' of hip hop and tells the story of how his rhymes ended up being used for the first commercially successful rap record - Rappers Delight.
Kool G Rap is a pioneer of East Coast hard core Gangsta Rap, and widely regarded as one of the greatest rappers of all time inspiring both Jay Z and Nas. He describes how he injected his own style in writing rhymes for Roxanne Shante and Salt N Pepa.
One of the biggest selling rap records of all time is I'll Be Missing You by Puff Daddy, an emotional tribute to his friend The Notorious B.I.G which was released soon after Biggie was shot dead in 1997. Todd Gaither aka Sauce Money was enlisted to write it and he sheds more light on the creation of the record.
Blogger and record label owner Frank Miller aka FWMJ explains the intriguing story behind rapper Jay Electronica working and writing for highly respected MC Nas; plus more contributions from journalist and editor of website Hip Hop DX Kathy Iandoli, legendary N.W.A rapper Ice Cube, emerging MC Bishop Nehru, as well as UK rappers Rewd Adams and Jehst.
How might ghostwriters have changed the face of hip hop? Is ghostwriting becoming less of a taboo? And how do ghostwriters feel about not getting the glory for their own work? These are all questions answered in Ghostwriting in Hip Hop.
Last on
Broadcast