Main content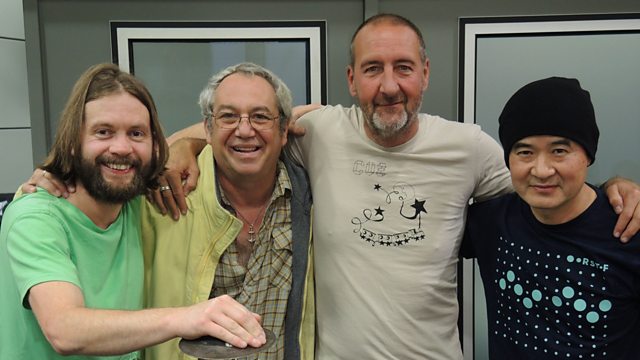 Cuz
Marc Riley has a live session from Cuz, featuring Mike Watt of the Minutemen, Sam Dook and E-Da Kazuhisa.
Cuz make a welcome return to our Salford studios. The band is Mike Watt (he of Minutemen fame) - Bass and Vocals, Sam Dook - Guitar and Vocals and E-Da Kazuhisa Drums and Vocals.
Mike Watt and Sam Dook take their creative partnership on the road for the first time since they met, in Australia in 2006, when both The Stooges and The Go! Team played at a festival together.
The single out last year Houdini is still a Riley favourite.