Main content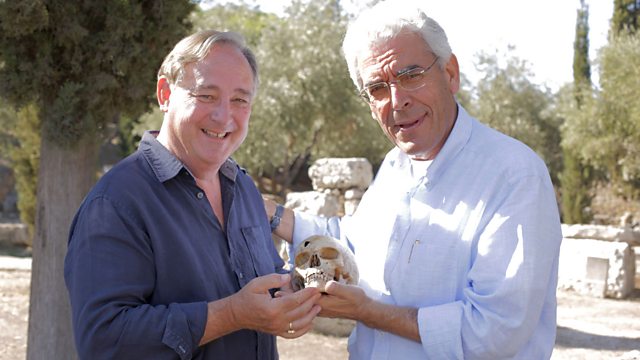 Documentary series exploring the ancient cities of Athens and Rome. Professor Wallace-Hadrill meets people who see ancient Athens as a model for today's great cities.
In the opening episode of the series, Professor Andrew Wallace-Hadrill takes us on a journey across stunning locations in Greece and Italy to find out how Athens gave birth to the idea of a city run by free citizens 2,500 years ago. Every aspect of daily life from defence to waste disposal was controlled not by a king, but by the Athenians themselves. Ultimately, this radical new system would define a way of life and the Athenians would give it a name. They called it people power, demo-kratia or democracy. On our journey we meet the people who still see ancient Athens as the model for running the great cities of today, including perhaps the ancient capital's greatest champion in our modern one - Boris Johnson.
We discover how the Greeks created the first system of open government, and wrote the first constitution that laid down the rights of Athenian citizens nearly 2,000 years before our Magna Carta. Its creator was born in the 7th century BC, and even more surprisingly, the only surviving ancient copy is found on a papyrus not in Greece or Rome, but hidden away at the British Library in London, and it has never been filmed before. Andrew explains that it was this citizen-centric approach which created institutions that would build a city which was the envy of its day, with public libraries, public law courts, a public water supply and public space. In so doing, Athens would set a benchmark not just for the cities of the Ancient World, but also for those of the present and the future.
Credits
| Role | Contributor |
| --- | --- |
| Presenter | Andrew Wallace-Hadrill |
| Producer | Paul Elston |
| Director | Paul Elston |
| Writer | Paul Elston |
| Editor | Chris Roots |
| Executive Producer | Simon Berthon |
| Production Company | Brave New Media Wales |