Main content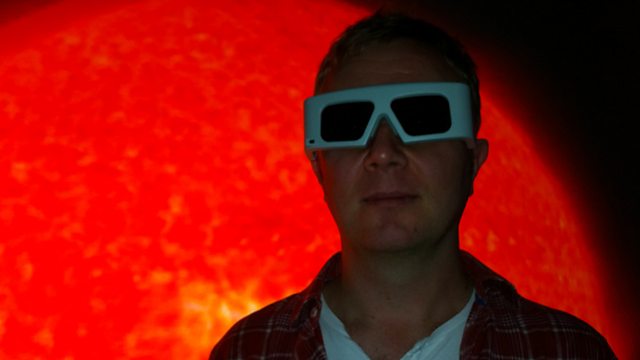 25/08/2015
Adam Walton explores what message the world should be sending out to alien worlds.
Last on
Searching for alien life
Adam Walton explores the search for extra-terrestrial life following the recent launch of Breakthrough Listen, a $100 million project to boost science's quest to find signs of alien intelligence in space.


Adam is joined by astrophysicist Dr Chris North of Cardiff University, who's an occasional reporter on "The Sky At Night".
Astrophysicist Professor Don Pollacco of Warwick University, responsible for the "SuperWASP" planet detection experiment, and currently involved in the forthcoming ESA exo-planet missions "CHEOPS" and "PLATO".
Welsh freelance science writer Mark Brake, author of "The Alien Hunter's Handbook" and currently on tour with a show called "How To Be a Space Explorer" 
And astrobiologist and astrophysicist Dr Duncan Forgan, of the University of St Andrews, studying star and planet formation, and a member of the UK SETI Research Network.
We also hear from visitors to the Science & Technology Pavilion at the recent National Eisteddfod at Meifod, and their suggestions for messages to send to any aliens "out there" who may be listening. Also, Klara Anna Capova, an anthropologist at Durham University gives her thoughts on the problems of trying to communicate with alien life.
Broadcasts