Main content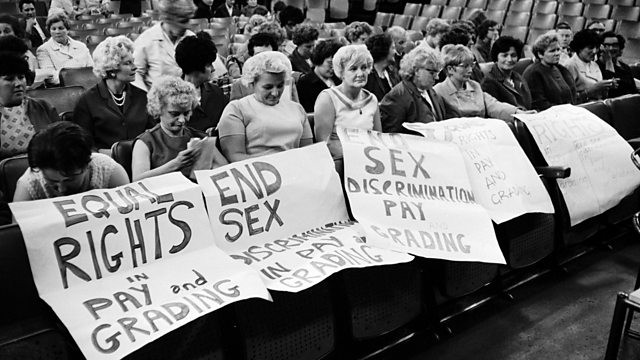 Bernie Passingham, Christopher Marshall, Wayne Carson, Michael Turk, Marie Dobbs, Yvonne Craig
Matthew Bannister talks about union official Bernie Passingham, cancer researcher Chris Marshall, songwriter Wayne Carson, waterman Michael Turk and author Marie Dobbs.
Matthew Bannister on
The trade union official Bernie Passingham who helped women workers at the Ford Motor Company in their fight for equal pay.
Medical researcher Chris Marshall who identified one of the human oncogenes which cause cancer.
Wayne Carson who wrote the song Always on My Mind, which was recorded by Elvis Presley, the Pet Shop Boys and eight hundred other artists.
Michael Turk, a Queen's Waterman and Swan Marker who built historic boats for film and TV.
And author Marie Dobbs who completed Jane Austen's unfinished last novel Sanditon.
Bernie Passingham
Matthew spoke to the BBC's former Industrial Correspondent, Nick Jones and to Gwen Davies and Eileen Pullan, machinists at Ford Dagenham who went on strike with Bernie.
Born 2 April 1925; died 18 July 2015 aged 90.
Christopher Marshall
Matthew spoke to his colleague and friend, Professor Karen Vousden.
Born 19 January 1949; died 8 August 2015 aged 66.
Wayne Carson
Last Word spoke to music journalist Geoff Barker.
Born 31 May 1943; died 20 July 2015 aged 72.
Michael Turk
Last Word spoke to his son Richard Turk.
Born 4 December 1936; died 9 August 2015 aged 78.
Marie Dobbs
Last Word spoke to her son Michael Dobbs and to Jane Austen expert Claire Harman.
Born 20 June 1924; died 23 June 2015 aged 91.
Yvonne Craig
Born 16 May 1937; died 17 August 2015 aged 78.
Credit
| Role | Contributor |
| --- | --- |
| Presenter | Matthew Bannister |