Main content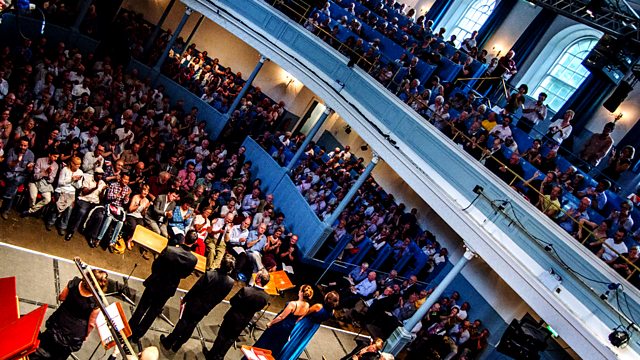 Christine Brewer (soprano) and Roger Vignoles (piano) perform a varied selection of music at Queen's Hall, Edinburgh, from Schubert and Strauss lieder to the art songs of America.
American soprano Christine Brewer, one of the leading voices of her generation, is joined by pianist Roger Vignoles to perform a wide-ranging programme - from Schubert and Strauss lieder to the art songs of 20th-century America.
Recorded at the Queen's Hall, Edinburgh, on Saturday 22nd August
Presented by Jamie MacDougall
Schubert: An die Musik; An Sylvia; Nacht und Träume
Clara Schumann: Mein Stern; Liebst du um Schönheit; Warum willst du and're fragen?; Sie liebten sich beide; Es ist gekommen in Sturm und Regen
Marx: Selige Nacht; Und gestern hat er mir Rosen gebracht; Waldseligkeit; Marienlied
Strauss: In der Campagna Op 41 no.2; Glückes genug Op 37 no.1; Allerseelen Op 10 no.8; Frühlingsfeier Op 56 no.5
12 noon Interval:
Jamie MacDougall introduces a performance by Chinese pianist sensation Yuja Wang who made her debut at the Edinburgh International Festival this year
Brahms - Variations on a Theme by Paganini Op 35
12.20 pm
Dougherty: Review
Homer: Sing to Me, Sing
Rodgers: With a Song in My Heart
Vicars: The Song of Songs
Arlen: Happiness is Just a Thing Called Joe; I Had Myself a True Love
Ronald: O Lovely Night
Sargent: Hickory Hill
Kramer: Now Like a Lantern
MacArthur: Night
Bridge: Love Went a-Riding
Youmans: Through the Years
Charles: When I Have Sung My Songs
Christine Brewer, soprano
Roger Vignoles, piano.
More episodes
Next
You are at the last episode