Main content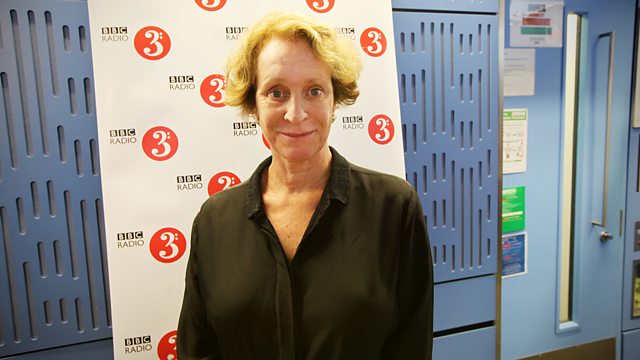 Wednesday - Sarah Walker, plus Rob Cowan with Philippa Gregory
With Sarah Walker. Including Five Reasons to Love Grieg Songs; Musical challenge; Proms Artist of the Week: flute player Emily Beynon, featured in Bax's Sonata for flute and harp.
9am
A selection of music including '5 reasons to love... Grieg songs.' Sarah dips into Grieg's collection of songs and showcases his best lyrical offerings. Throughout the week she explores their melodic beauty, rustic atmosphere and deep connection to nature.
9.30am
Take part in our daily musical challenge and identify the place associated with a well-known work.
10am
Throughout the week Rob talks to the historian and writer Philippa Gregory. Philippa is an international best-selling author who shot to fame with her award-winning novel The Other Boleyn Girl, which was turned into a major Hollywood film. Her novels tell the stories of the figures behind the events that have shaped the course of history, with settings ranging from the Tudor court to 18th-century Bristol at the height of the slave trade. Her series of books on the Wars of the Roses was adapted into the popular BBC series The White Queen. Philippa will be sharing a selection of her favourite classical music every day at 10am.
10.30am
Sarah's featured Proms Artist of the Week is the Welsh flautist Emily Beynon. Beynon is one of the leading flautists of her generation and will perform Nielsen's Flute Concerto at the BBC Proms this week. Sarah explores Beynon's recordings throughout the week, showcasing works ranging from classics of the flute repertoire including Mozart's Flute Concerto No.1, K.313 and the Poulenc Sonata, to less well-known gems such as Bax's Sonata for flute and harp and Amy Beach's Theme and Variations.
Bax
Sonata for flute and harp
Emily Beynon (flute)
Catherine Beynon (harp).
Music Played
5 Reasons to Love... Grieg songs

Philippa Gregory's Choice

Proms Artist of the Week: Emily Beynon
Mapping the Music
Answer: Gloucester
The music played:
Howells
Magnificat (Gloucester Service)
Choir of Trinity College, Cambridge
Jeremy Cole (organ) 
Stephen Layton (conductor)
HYPERION