Main content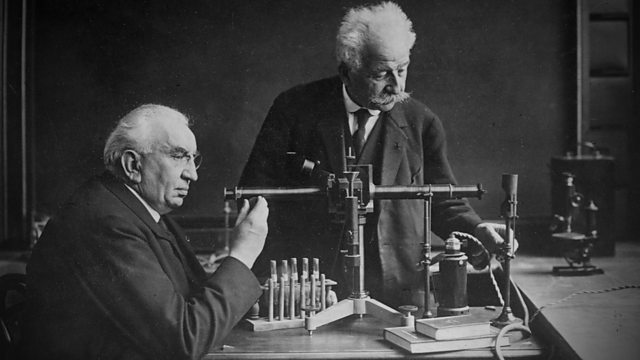 The Lumiere Brothers in 1895
In a discussion at the Royal College of Music, Will Abberley is joined by film historian Ian Christie to talk about the first public screening in 1895 of projected motion pictures.
In 1895, the year the Proms began, the pioneering Lumière brothers developed their Cinématographe, the world's first film camera, and showed their footage in public screenings. The film historian Ian Christie discusses the year that the art of film was born with New Generation Thinker Will Abberley.
Recorded in front of an audience at the Royal College of Music.