Main content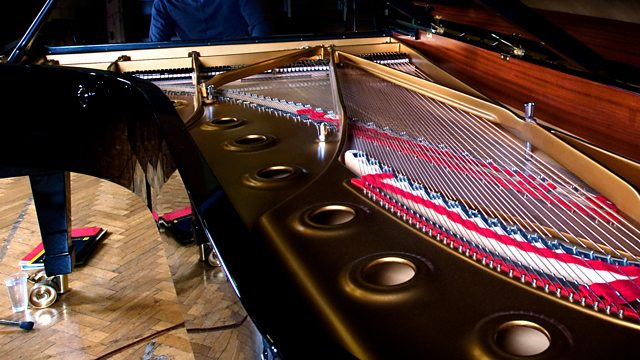 Cafe Zimmermann at the Schwetzingen Festival
In a concert given at the 2015 Schwetzingen Festival in Germany, French Baroque ensemble Cafe Zimmermann performs a selection of music by Biber, Schmelzer and Froberger.
The French Baroque ensemble Café Zimmermann perform a selection of music by Biber, Schmelzer and Froberger, recorded at the Schwetzingen Festival, Germany, earlier this year.
The ensemble was named after Gottfried Zimmermann's establishment where coffee was served to his musical clients during the 18th century. Recreating the music of this time, Café Zimmermann, led by harpsichordist Céline Frisch and violinist Pablo Valetti, has become an established leader in promoting authentic performance, collaborating with many other popular European musicians and ensembles in performances around the world.
For this concert from the Schwetzingen Festival, Café Zimmermann focuses on the music of three composers who flourished at the end of the 17th century and who were all virtuoso instrumentalists in their own right: Austrian violinist Heinrich Ignaz Franz von Biber, famed for his violin sonatas; Johann Heinrich Schmelzer, also Austrian and most famous as a violinist, who preceeded Biber and contributed towards the development of the sonata which Biber would take to such heights; and German composer, organist and keyboard player, Johann Jacob Froberger, considered the foremost mid 17th-century German composer of keyboard music.