Main content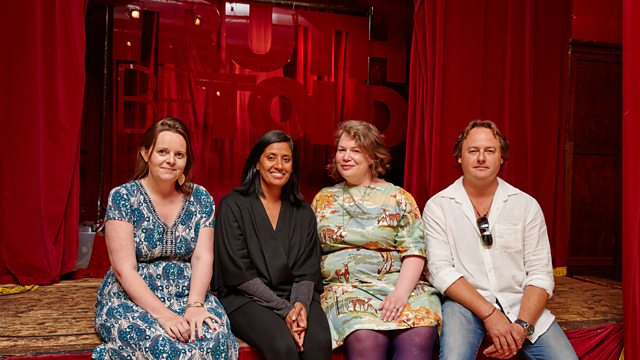 Truth Be Told
Helen Zaltzman invites three members of the public to tell their extraordinary true story on the theme of escape.
Helen Zaltzman invites brave members of the public to take to the stage in front of a live audience to tell a true personal story of escape.
We hear three people fighting their way out of difficult situations - a late-night attack in a phone box, being swept out to sea by a strong current, and the unusual advances of a surgeon with a bladder fetish.
Funny, sometimes shocking and all true, these are remarkable tales of life-changing experiences.
Truth Be Told features stories first told at live storytelling nights across the UK including Spark London, The Moth and Natural Born Storytellers.
Presenter: Helen Zaltzman
Contributors: Jane Walshe, Nav Chawla and David Dinnell
Sound Engineers: Gerry O'Riordan and Tom Burchell
Producer: Matt Hill
Executive Producer: Dirk Maggs
A PPM production for BBC Radio 4.
Last on
Storytelling nights featured in the programme


Birmingham:
Flashlight Tellers
Itinerant troupe showcasing the art of true life storytelling.
http://flashlighttellers.wix.com/flashlighttellers
Bristol:
Speak Easy Storyslam
With a free storytelling workshop before every show, people share the stories they never thought they would, every last Wednesday of the month.
https://www.facebook.com/SpeakEasyStorySlam
London:
The Moth
This American storytelling giant runs regular nights in London and publishes a free podcast.
Natural Born Storytellers
Monthly showcase in Camden Town where audiences are encouraged to tell stories alongside pre-booked and professional storytellers.
Stories in the Round
Monthly gatherings for the Clapton community with a safe environment for all to share and listen to personal stories.
https://storiesintheround.wordpress.com/
Storytellers Club
A comedy club for people who like stories hosted by Sarah Bennetto.
https://www.facebook.com/StoryClub
London, Belfast, Glasgow:
Tenx9
Nine ordinary people telling true stories in ten minutes. Every first Monday in Balham, monthly in Belfast and four times a year in Glasgow. Free entry.
London, Bristol, Preston:
Spark
Connecting people through true stories, with weekly shows and a free podcast.
Manchester:
Tales of Whatever
Hosted monthly in Manchester's Northern Quarter, placing first-timers alongside more seasoned performers to share experience-based true stories told live without notes.
Oxford:
Sharkspark
Monthly storytelling evenings meet in a quirky Jericho bookstore. Newcomers welcome.
Broadcast