Main content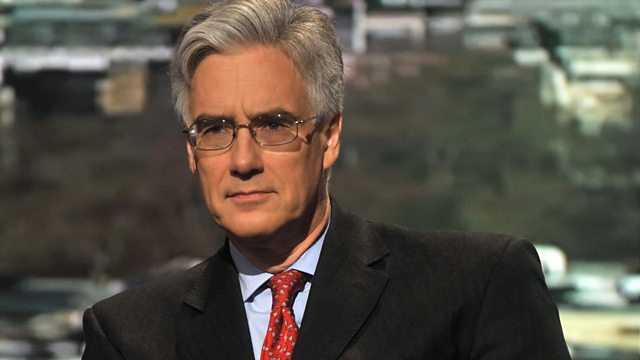 The Debt Business
Documentary. As UK household debt climbs to pre-crash levels, former head of the FSA Adair Turner argues for radical measures to avoid it turning into another financial meltdown.
Leading economist and former head of the Financial Services Authority, Adair Turner explores the implications of the current levels of household debt in the UK.
While the UK economy recovers, many consumers are getting further into debt. We hear from some of them, and from the debt charities trying to help, who describe the impact this is having on the UK's fiscal and mental health.
But Lord Turner claims the ramifications reach much further than the individual. When growth increasingly depends upon borrowing in order to fuel consumer spending, he argues, the whole economy is rendered more vulnerable to collapse.
He explores the potential impact of rising interest rates - both on the individuals in debt and overall economic stability. Professor Atif Mian, co-author of The House of Debt, argues that excessive mortgage debt was the key cause of the recession after 2008, rather than the banks' inability to lend more money.
Lord Turner discusses his own radical suggestions for change with two eminent colleagues - William White of the OECD and Harvard Professor Ken Rogoff, former chief economist of the IMF.
Producers: Deborah Dudgeon and Emma Jarvis
A Whistledown production for BBC Radio 4.
Last on
Broadcasts