Main content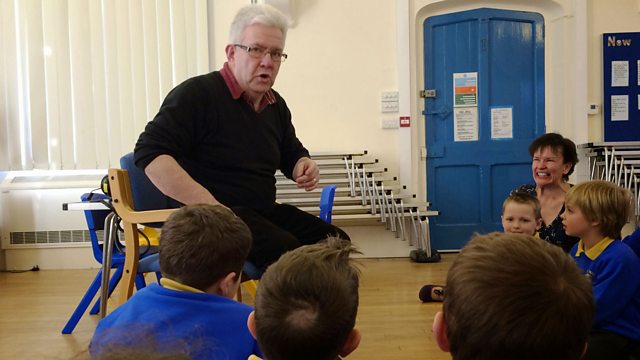 The School Is Full of Noises
How did tape loops and recycled everyday sounds of the avant-garde find their way into school music lessons during the 1960s? Ian McMillan sets out on this curious musical byway.
How did tape loops, recycled everyday sounds and countless other weapons of the avant-garde find their way into school music lessons during the 1960s? That's the challenge for Ian McMillan as he sets out on the trail of one of music education's more unexpected byways.
It begins in an attic. Jonny Trunk is a collector of music's less travelled pathways, amongst them LPs of school children from the 1960s performing the most ambitious musical works imaginable. They have titles like 'Music for Cymbals', 'An Aleatory Game' and 'Don't Drink and Drive'.
So where did this all come from? Ian sets out to rediscover the creators of these musical curiosities, both the educators who conceived them and also the pupils themselves. Now in their 50s, what might the former pupils of the likes of Burnt Yates School and Hessington Primary make of those experiences from their youth?
Eventually Ian's travels take him to a dark place. A very dark place. In a cavern complex near Pateley Bridge he retreads footsteps taken by children not just for a recording project but also one of those schools documentaries we love to chuckle over at the distance of five decades. Only now can we discover what the class of '69 really thought of these ground-breaking musical adventures.
Featured in...
Start your New Year with a great documentary.

Weird instruments and unearthly rhythms from hang drums, theremins and mellotrons.