Main content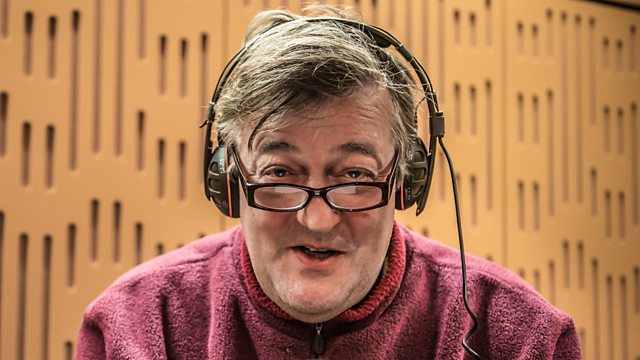 Do You Promise Not to Tell?
Have you ever been too enpufflicated to find your funny ding dong? Stephen Fry deciphers the appeal of secret languages with help from a New York Cop and a former MI6 agent.
Do you want to know a secret? Of course you do! And how much more appealing to speak a language which is itself secret, known only to a select few. One of whom is Stephen Fry.
Stephen leads us into a world of private communication, only to find such languages are not just to keep secrets - they also build camaraderie, foster creativity, forge identity, and save lives.
Former New York cop Lou Savelli reveals the lingo of the city's street gangs, taking us to the heart of a dark world where the key to the code means the difference between life and death. Better know your bugs from your puppies.
Former MI6 officer and espionage historian Harry Ferguson lays bare the language of the spy, from obscure jargon to the language you use to talk someone into betraying their country. But, he warns, secrecy can become a poisonous addiction.
There are less sophisticated groups who use secret languages. As linguist Professor Bill Lucas reveals, practically every family secretes obscure neologisms which mean nothing to outsiders. Finding a lost bimmer on the floordrobe does add a bit of colour to the daily grind.
At the doctors, you've encountered a whole world of secret medical language designed to mystify. You might even have benefitted, says Dr Phil Hammond. After all, a sore shoulder doesn't sound like much, but 'call it by a fancy latin name and you can get out of sex, work and the washing up for a week'.
From Polari to Morganish (what do you mean you've never heard of it?) Stephen Fry cracks the code and lets us in on the secret. Just don't tell anyone else.
Producer: Kate Taylor
A Testbed production for BBC Radio 4.