Main content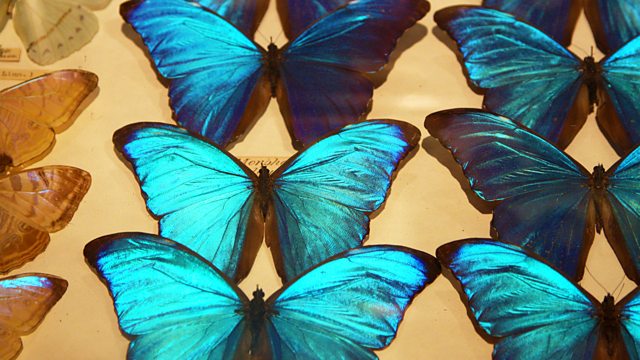 Gifts to the Corinthians
From St Paul's coining of the word to the present - Francine Stock on the alluring yet elusive quality of charisma. From 2015.
From St Paul's coining of the word to the commodification of charisma in the 21st century - an overview of this equivocal gift.
Francine Stock attempts to pin down the alluring yet elusive quality of charisma
St Paul coined the word "charisma" in his letters to the Corinthians, defining it as a divine gift, such as prophecy or speaking in tongues. Francine starts her exploration by learning about the volatile world in which St Paul was writing, and the many strange mystery religions and hero cults which abounded at the time. She brings the religious meaning of the word right up to date by exploring why these more flamboyant gifts do not suit all worshippers in today's Church of England.
Far from a celebration of celebrity, Pinning Down the Butterfly is a very contemporary study. From the start, Francine explores the idea that charisma is an amoral quality, deeply implicated in the 2008 banking crisis, Britain's ambivalent relationship with politics and royalty, and the seductive draw of Osama Bin Laden and the new "digital caliphate" of the so-called Islamic State.
Contributors include John Adair (Professor of Leadership at the UN), Moeletsi Mbeki, Derren Brown, Professor Lucy Riall, Kenneth Branagh, Peter Day, Elesa Zehndorfer, Professor Michael Kenny, Professor Patricia Fara, Helen Castor and Abdel Bari Atwan.
Readings by Simon Russell Beale
Producer: Beaty Rubens
First broadcast on BBC Radio 4 in August 2015.
Last on

Broadcasts