Main content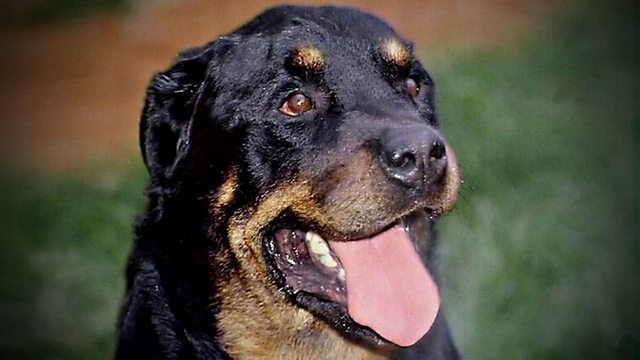 Charity collectors, The New Era Estate
Could rent changes on the New Era Estate work in other parts of the UK? Plus a look at what information is needed when a charity collector asks someone to sign a direct debit.
Charity collectors asking for Direct Debits are a part of modern life. While they ask us for our information, we're less clear on what details about their own companies they're supposed to give us. When we agree to sign up the law states they should give us a solicitation statement saying how much the firm is being paid to carry out the collecting. We speak to one listener who didn't get the information he wanted when he spoke to Fundraising Initiatives - working on behalf of the RSPCA. When are we allowed to ask for the information - what are they supposed to tell us?
We'll hear how a US project helping hard to home dogs has been taken up in the UK.
Russell Brand has been a notable campaigner on the issue of rising rents in London's New Era Estate. Melanie Abbott talks to residents about a rent system which accounts for their wage, then asks if these kind of systems could work elsewhere in the UK. We'll hear from Nick Duxberry who writes for Inside Housing and Betsy Dillner from the pressure group Generation Rent.
We'll also hear from the boss of Heavenote, a new website offering to pass on messages when you die and help with the important stuff like closing down your Facebook account.
And a string of US communications providers like Sprint are moving away from offering big, two-year mobile phone contracts. It seems that we're sick of them - so could the trend be replicated in the UK?
There are agonising decisions to be made around people who lack mental capacity, but need to lose their liberty so they can be treated in hospital. Carolyn Atkinson will be telling us all about why the Law Commission is seeking your help.
You can view the consultation and contribute here.
http://www.lawcom.gov.uk/project/mental-capacity-and-deprivation-of-liberty.
Last on
Chapters
Fundraising Initiatives

Firms collecting donations on behalf of charities receive more money than you'd expect

Duration: 05:49

Deprivation of Liberty Safeguard

How can we protectthe liberty of those without mental capacity in care?

Duration: 07:19

New Era Estate

Should we adopt a social housing model based upon how much people earn?

Duration: 08:05

Heavenote

The website Heavenote deals with our digital lives after death

Duration: 03:00

Welfare Reform

Ian Duncan Smith has announced changes to Sickness Benefit to reduce the Welfare Bill

Duration: 03:49

Open Paw

The National Animal Welfare Trust is improving the rehoming of Dogs through Open Paw

Duration: 05:45

US Phone Contracts

US phone networks are scrapping handset subsidies, will UK networks do the same?

Duration: 03:43

Broadcast