Main content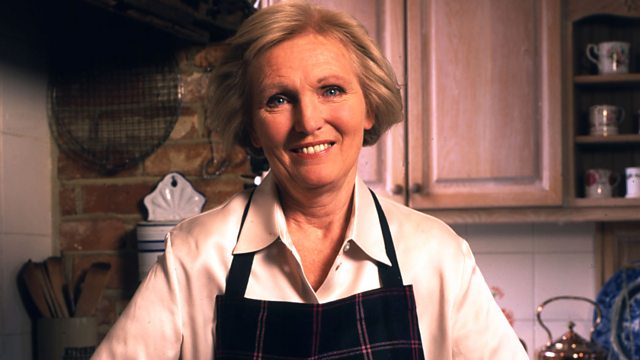 The Food Writers
Sue MacGregor gathers a group of influential food writers - including Mary Berry, Claudia Roden and Prue Leith - to remember the food of 50 years ago.
Long before the phrase Celebrity Chef, a generation of writers and food experts had a major impact on the way we cooked, ate and thought about food. Mary Berry, Rose Elliot, Prue Leith, Claudia Roden and Katharine Whitehorn join Sue MacGregor to recall the post-war decades of British food.
British food in the 1950s was a "great plain of desolation", according to the first edition of the Good Food Guide. Fourteen years of austerity under rationing had left their mark on both the skill and the imagination of the ordinary home cook. New arrivals Prue Leith and Claudia Roden found British food disgusting, particularly in restaurants and canteens. Both would go on to influence it for the better.
As a younger generation sought an independent life away from home, Katharine Whitehorn's classic survival manual, Cooking in a Bedsitter, guided them through the problems of, "cooking at ground level, in a hurry, with nowhere to put the salad but the washing up bowl, which is in any case full of socks."
Elizabeth David introduced a generation of cooks to the smells, taste and lifestyle of the Mediterranean, spawning a design revolution that allowed consumers to get the look at home. Restaurants introduced lighter, fresher ingredients and updated décor.
As growing numbers of women went out to work, supermarkets and convenience food made life easier for many. Mary Berry taught readers and viewers of the 1970s and 80s how to make the most of their new freezer. Meanwhile, diners were finally discovering vegetarian food was not just "a load of old lentils", as Rose Elliot's books reached a new audience seeking a healthier way of eating.
Producer: Deborah Dudgeon
Series Producer: David Prest
A Whistledown production for BBC Radio 4.