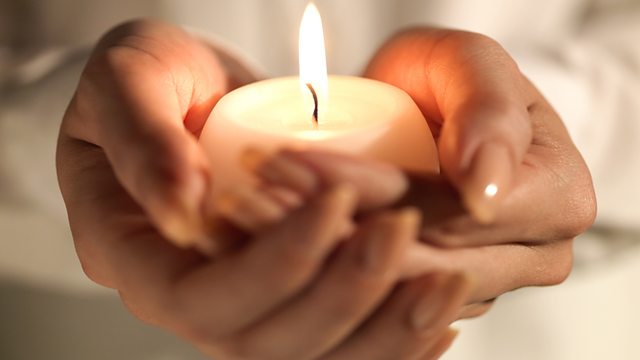 Bread of Life
John McCarthy considers the importance of bread in our physical and spiritual lives.
John is baking with members of the bread group at an organisation called Freedom from Torture. It looks after survivors of torture from all over the world, people who have been abused in their homelands and are now trying to build new lives as exiles in the UK. Alongside regular counselling, social and legal help, the clients can also take advantage of group therapies such as the bread group. As they measure, mix, knead, bake and eat, they talk about the importance of bread in fulfilling both our physical and spiritual needs.
The programme includes readings from works by Primo Levi, David Scott and Zimbabwean poet Amanda Hammar, as well as two poems by Jean Atkin and Elizabeth Charis specially commissioned for this programme by Writing West Midlands.
Music comes from William Byrd and from Humperdinck's opera Hansel and Gretel.
The readers are Rachel Atkins, Kate Taylor and Jonathan Keeble.
Produced by Rosie Boulton
A Whistledown production for BBC Radio 4.
Last on
Readings
Title: 
Bread Generations 

Author: 
Jean Atkin

Publisher:
Specially commissioned poem by Writing West Midlands


Title: 
A Man is dying for a piece of Bread for Adonis Musati, Zimbabwean asylum seeker

Author:
 Amanda Hammar

Title:
 Knead Time Being: a meditation


Author:
 Elizabeth Charis

Publisher: 
Specially commissioned by Writing West Midlands


Title: 
A Long way from Bread
Author: 
David Scott

Publisher: 
Bloodaxe 1998


Title: 
Hansel and Gretel

Author: 
Brothers Grimm


Title: 
If This is a Man

Author: 
Primo Levi

Publisher: 
Random House