Main content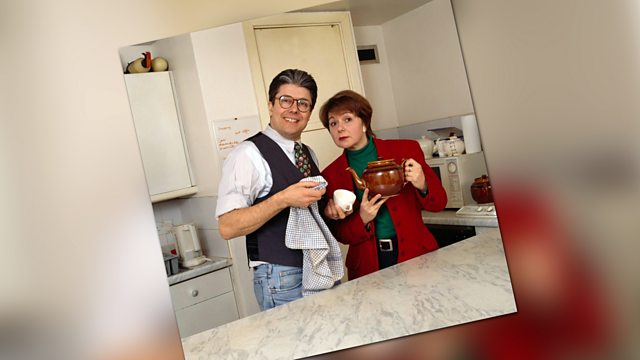 Dave's band gets a paying gig and he heads for Manchester – but where does that leave Eva? Stars Toby Longworth. From June 1998.
Paul and Ruby are delighted to see the back of Dave.
Maria and Richard are finding Eva rather harder to get rid of.
Lucy Flannery's award-winning sitcom about Maria and Richard Reynolds and their lodgers.
Stars Barbara Flynn as Maria, Patrick Barlow as Richard, Vivienne Rochester as Ruby and Dave Lamb as Paul. With Sarah Parkinson and Toby Longworth.
Producer: Liz Anstee
First broadcast on BBC Radio 4 in June 1998.